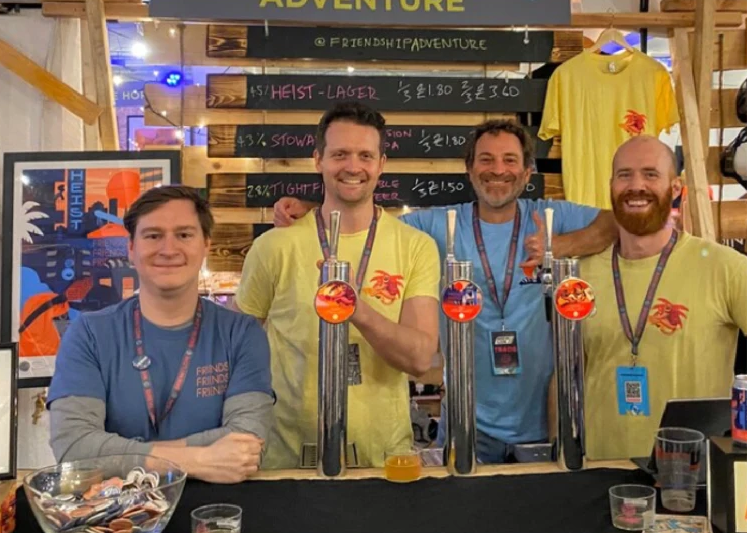 Welcome Friendship Adventure as full brewing members
Friendship Adventure have been associate members of the LBA for some time now, but we're delighted to announce that they have become our latest full brewing member and have a range of exciting plans for the year ahead.
We spoke with director and co-founder Toby, who explained a bit more about their vision:
"We aspire not only to produce great beer but also actively providing the platform for sociability and adventure. Having a beer with a friend is great, but we're interested in what that drinks leads to and whether we can help facilitate that - whether that be entrepreneurial, travel, going to a show, anything. We believe happiness derives from activity."
Speaking about their plans for life after lockdown and into the summer, Toby outlined plans for the months ahead:
"We are opening our first brewery and taproom this summer, which we want to be much more than just a place to meet up with friends. Whether that be catching a comedy show we have going on or finding out more about what is going on in the community. It's a place where we will showcase other small businesses/producers from the area. And a space for local charity/community groups to meet.

We live in an age of isolation and we're interested in finding ways of engaging people into sociable and positive activity."
You can find out more about Friendship Adventure by visiting their profile here