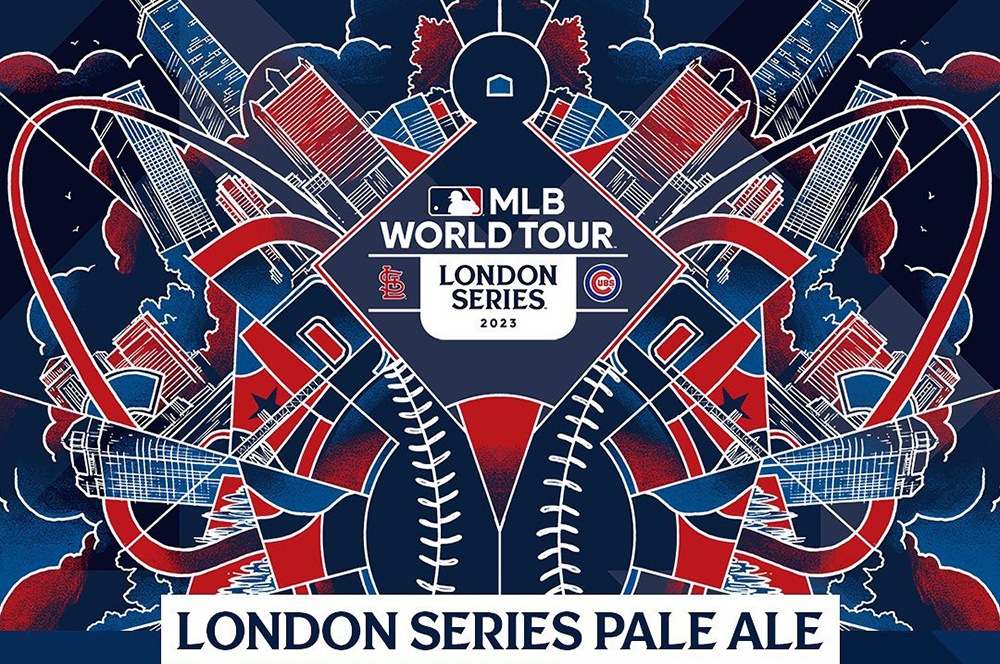 Mondo Brewing Launches London Series Pale Ale for MLB London Series Weekend
Mondo Brewing is proud to unveil their latest creation: the limited edition London Series Pale Ale. This 4.8% Pale Ale is specially crafted to celebrate the upcoming MLB London Series Weekend, where the St. Louis Cardinals and Chicago Cubs will clash in a thrilling two-game series at London Stadium on June 24-25.
This limited edition brew features a well-balanced combination of Pale malt, Wheat, and Oats, providing a solid base for the beer. To enhance the body, Carapils has been added, ensuring a satisfying drinking experience.
For the hop lovers, the London Series Pale Ale does not disappoint. Citra and Amarillo hops are introduced in the whirlpool, infusing the beer with vibrant citrus and tropical fruit flavors. To further enhance the aroma and hop character, a dry hopping process with Citra, Amarillo, and Cascade hops is employed. The result is a refreshing and aromatic Pale Ale that captures the essence of the London craft beer scene.
Released exclusively for the MLB London Series Weekend, the London Series Pale Ale will be available at London Stadium and Trafalgar Square Takeover, providing fans with a unique and exciting craft beer experience. Whether you're cheering on your favourite team at the stadium or joining the festivities at Trafalgar Square, this limited edition brew is the perfect companion to enhance the enjoyment of the MLB London Series.
Don't miss out on this exclusive brew, raise a glass of Mondo Brewing's London Series Pale Ale and join in the excitement as London embraces the spirit of baseball.