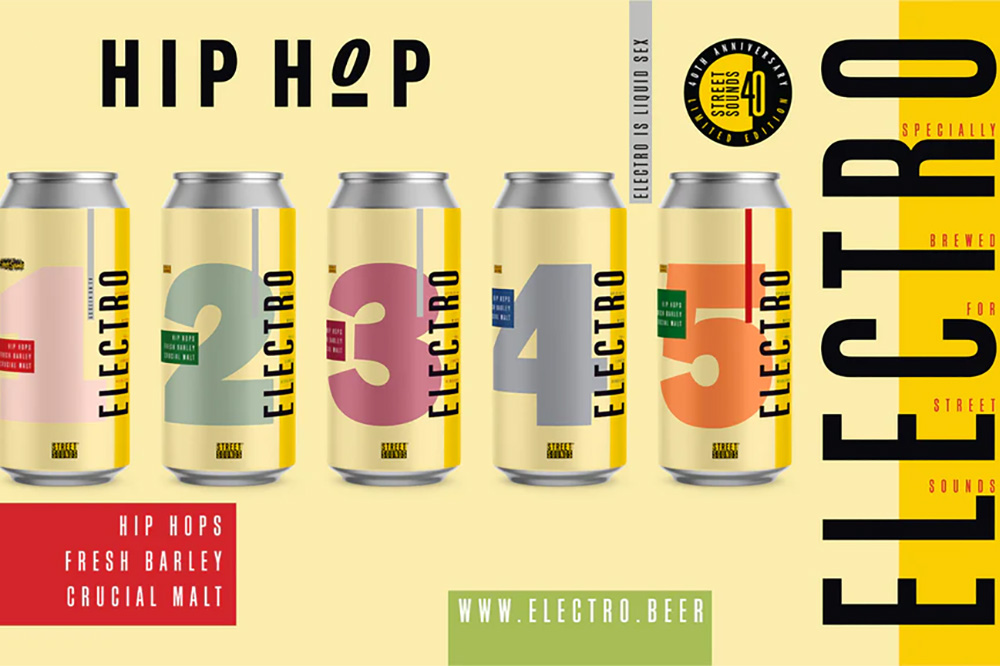 Deviant & Dandy Brewery Collaborates with Street Sounds for Limited Edition Beer Series
Deviant & Dandy Brewery has teamed up with the Street Sounds record label to create a series of limited edition beers to celebrate the 40th anniversary of the iconic Electro/Hip Hop album series. The first beer in the range is 'ELECTRO 1', an 8.1% old school Double IPA available in 440ml cans with original artwork picked straight from the iconic compilation albums. Upcoming ELECTRO beers will be released every 5-6 weeks and feature a range of different beer styles using original Street Sounds artwork from the compilations.
Deviant & Dandy Brewery, based in Hackney, London, is known for bringing fresh noise to the London brewing scene with an exciting mashup of expert brewing and a fearless disregard for taking risks. Head brewer Darren Walker delivers master crafted recipes with an intense passion for making fantastic beer. The brewery takes influence from the hard-hitting IPAs of the American West Coast, timeless European classics, and the contemporary madness of Scandinavian beer.
Ben Taub, founder of Deviant & Dandy, said,
"Having grown up listening to hip-hop and dance music, the opportunity to start a range of beers celebrating the 40 years of the legendary Street Sounds label was a no-brainer and a really exciting project to be involved in."
The ELECTRO beers are available to order through the dedicated Electro Beers website as a set of cans, and the series is available as a subscription at http://electro.beer. For more information on Deviant & Dandy, visit their website.