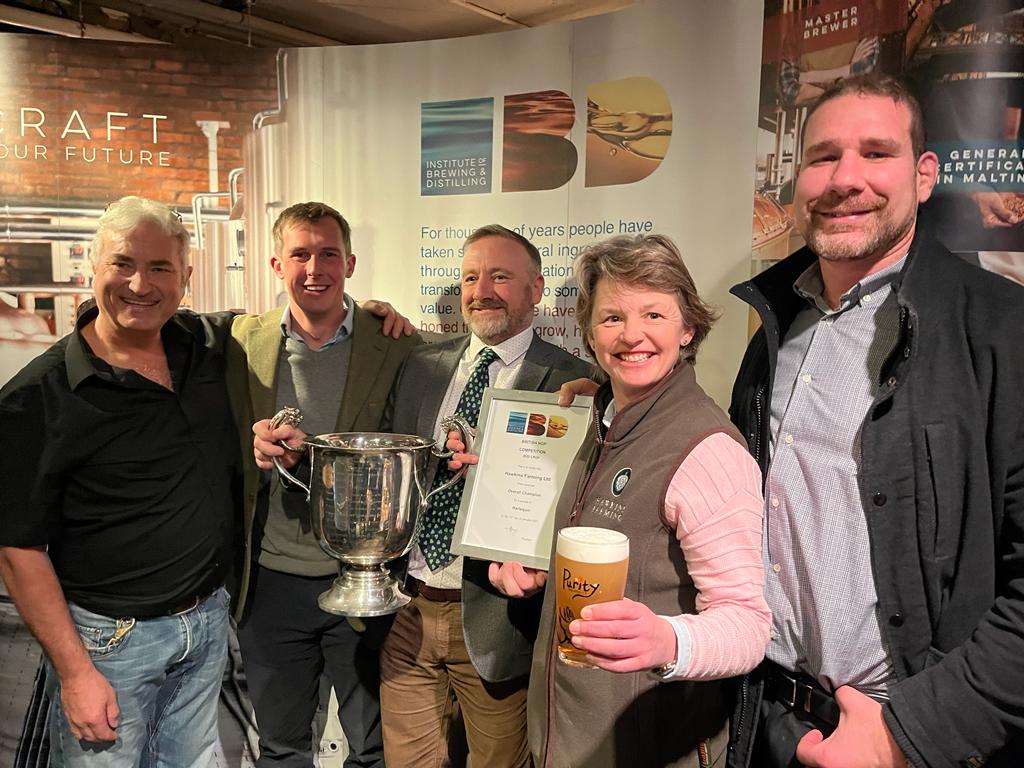 Charles Faram's Harlequin hop variety wins prestigious award
LBA Trade Supporter, Charles Faram, are celebrating following the announcement that their hop variety Harlequin, won a prestigious hop award last week.
Herefordshire hop grower Sarah Hawkins and Farm Manager Matt Bailey of The Farm in Bosbury were awarded best British hop sample at a ceremony for British hops in the UK. 
The competition, organised by the Institute of Brewing and Distilling (IBD), brought together samples from every hop grower in the UK. The hop variety samples were judged in November by an expert group of leading brewers and the sample they selected as overall champion was Sarah's sample of the new variety Harlequin.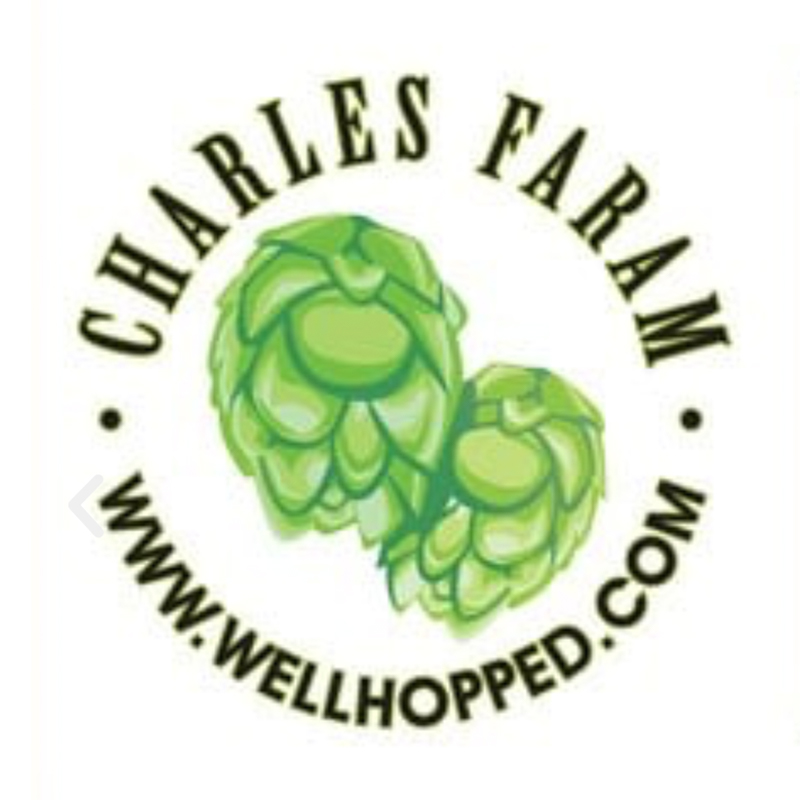 This variety has recently been developed by Malvern company, Charles Faram, to enable UK growers to produce hops that will compete with the fruity, "new world" flavoured hops from the USA and New Zealand, and to reduce British craft brewers' reliance on imported hops for beer styles such as New England IPAs and India Pale Ales.
Sarah said, "We are over the moon to have won this award, it is such a fantastic achievement for all of us at the farm and especially for Matt and his team who have put an incredible amount of work in to produce these beautiful hops."
Matt commented "I am so proud to have won this award; we have made quite a few changes over the last few years to keep our hop quality up with the absolute best and this award is a real indication of the hard work and attention to detail that we have put in. To be honest, I am not surprised that the judges selected the Harlequin variety, when we are picking them during harvest the aromas coming from the kilns are just incredible; you can tell from a mile away that we are picking Harlequin!"