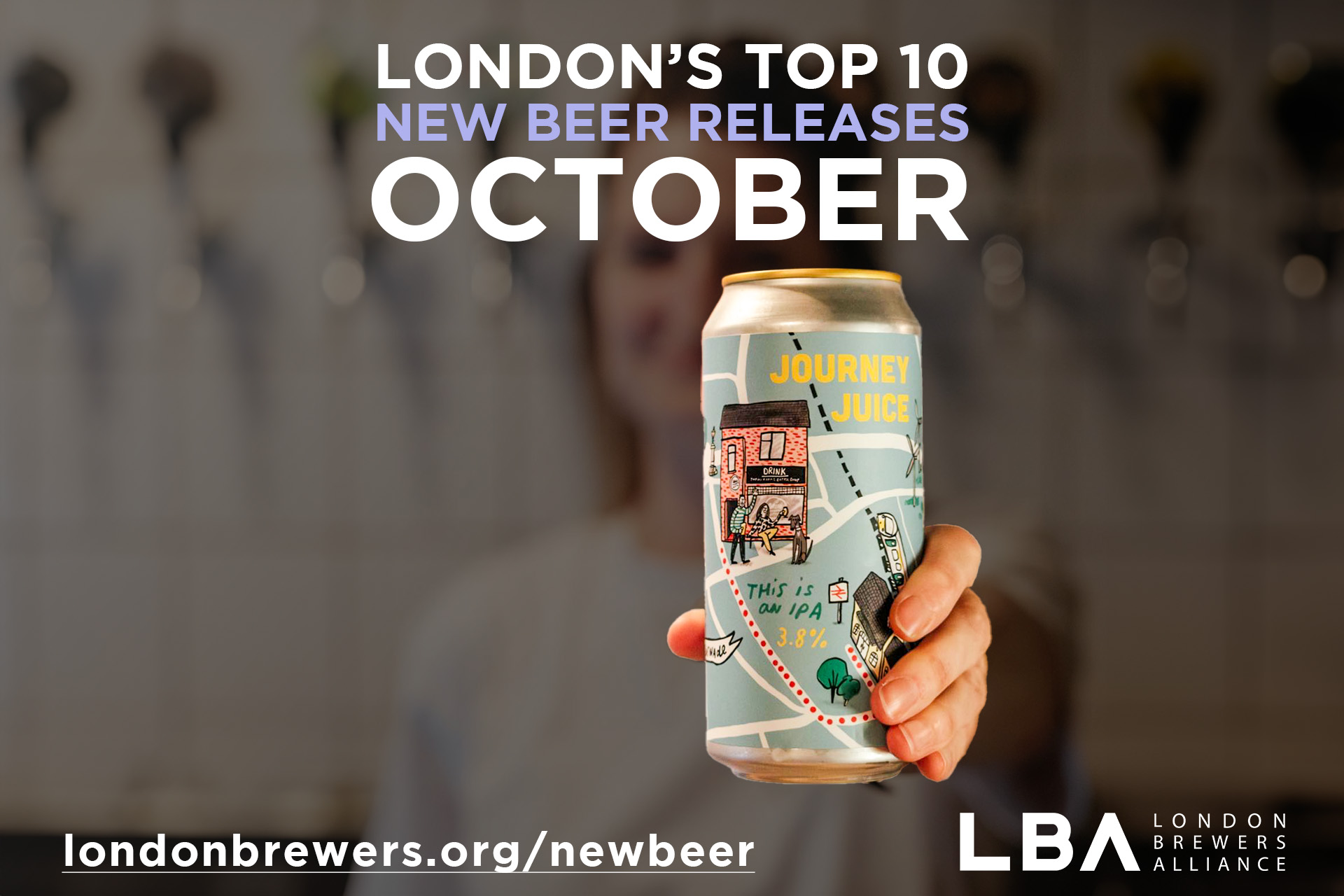 Celebrating London's Top 10 New Beer Releases of October
Inspired by our friends at Top Beer Drops, a US channel profiling all weekly new releases across the Atlantic, the London Brewers Alliance is delighted to unveil the top new beer releases that made a mark on London's craft beer scene in October.
Amidst an impressive array of 134 new beers from 51 member breweries, here are the ones that stood out and captured the attention of the London's craft beer enthusiasts.
Pretty Decent Beer Co.'s "Journey Juice" - 3.8% Session IPA
The Kernel Brewery's "Citra Mosaic & Galaxy Double IPA" - 8.4% Double IPA
"Atom Smasher" from Gravity Well Brewing - 6.5% New England IPA
BrewDog Tower Hill's "303 Supernova" - 6.5% New England IPA
Hackney Brewery's "The Boar Bus" - 5.5% American IPA
"Melba King" from Hammerton Brewery - 4.4% Sour - Fruited Nose
Gipsy Hill Brewing's "Noice" - 7.5% Imperial Stout
Another hit from The Kernel Brewery, "Galaxy, El Dorado, Citra & Topaz Pale Ale" - 5.2% American Pale Ale
Five Points Brewing's "Green Hop Challenger" - 3.7% English Pale Ale
Gipsy Hill Brewing, in collaboration for "Sour Ditch (Collab Fest)" - 6% Fruited Sour
This is just a snapshot of the creativity and passion that our member breweries pour into every pint. The full list of October's new beer releases can be savoured at londonbrewers.org/newbeer. A clear reminder that London's craft beer landscape continues to thrive and impress.
The LBA remains committed to showcasing the very best that London's breweries have to offer, encouraging exploration of the diversity of tastes and styles our city's brewers expertly produce. We're thrilled to bring you this useful resource, and will be back next month with a look back at what was released during the month of November.