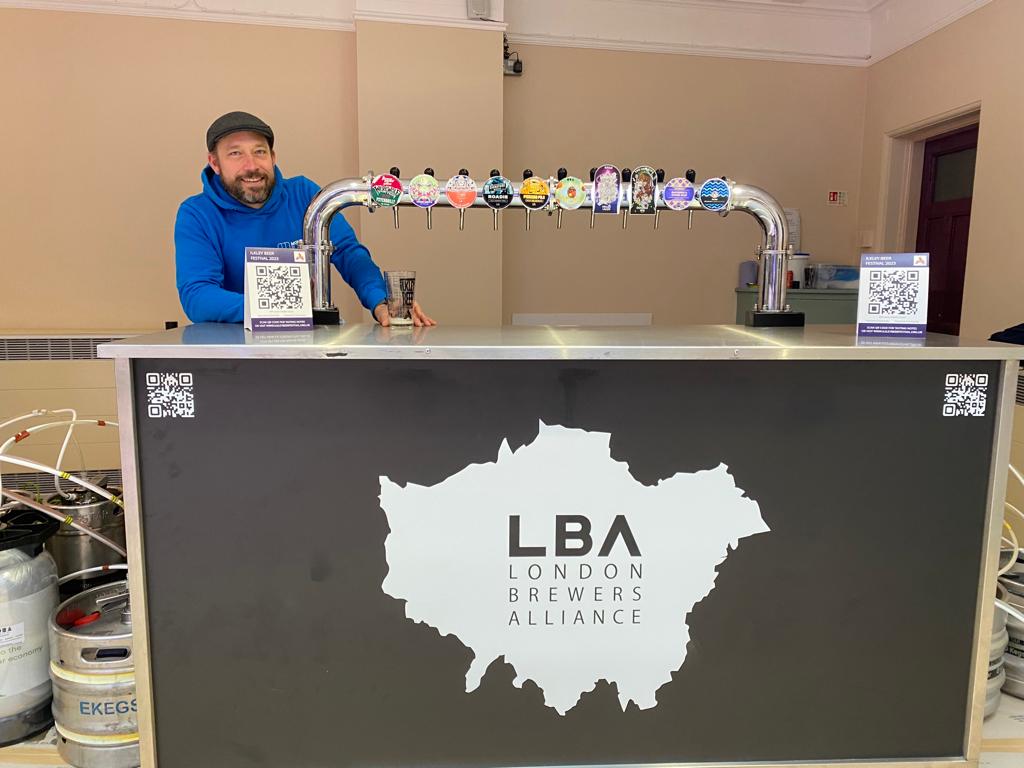 Brewers Showcase London Beers at Ilkley Beer Festival
The London Brewers Alliance (LBA) made a bold statement at the Ilkley Beer Festival this weekend with their exclusive LBA Bar, showcasing a selection of the finest beers from some of the city's top breweries.
Beer enthusiasts were treated to a range of unique and delicious brews from a variety of London's most sought-after brewers, including Mondo, Signature, Hackney Church, ORA, Werewolf, Brick, and Howling Hops.
Visitors to the festival were impressed by the LBA's dedication to supporting independent and local breweries, and many took the opportunity to sample the diverse range of beers on offer. From hoppy IPAs to rich stouts, there was something to suit every taste, and many festival-goers praised the high quality of the beers.
LBA Chairman, Gawain Cox, said in a statement, "We're thrilled to be back at the Ilkley Beer Festival, showing off the best of what London's brewing scene has to offer. The LBA is dedicated to supporting our local breweries, and we're proud to be showcasing their delicious beers to a wider audience."
For more information on the Ilkley Beer Festival, and to buy tickets visit: https://ilkleybeerfestival.org.uk