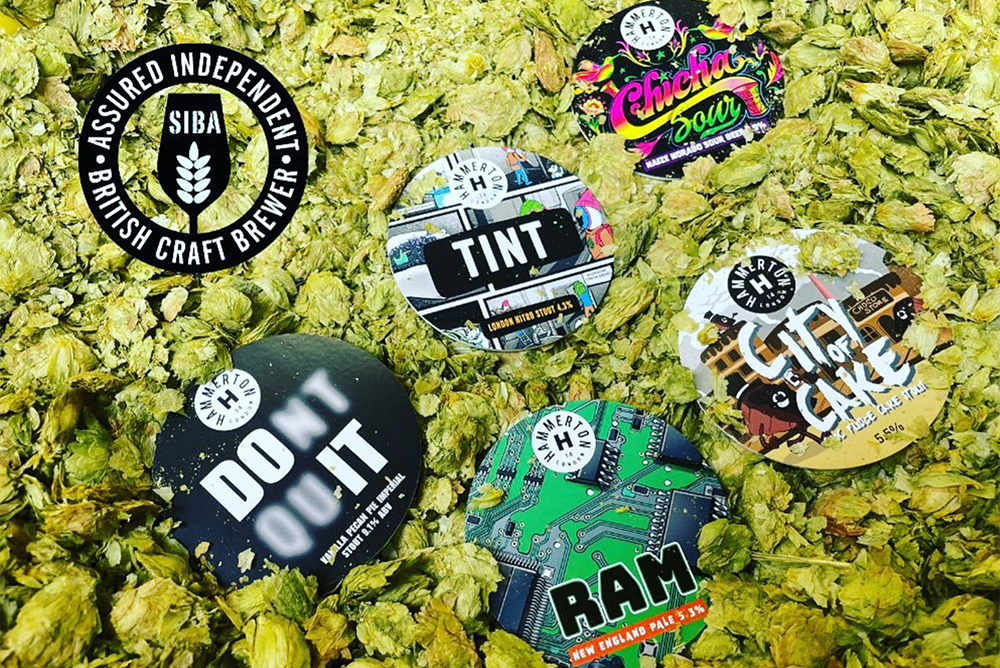 Hammerton Strikes Gold at BeerX Regional Awards
The team at Hammerton are celebrating this morning following their biggest medal haul in a single competition!
In an impressive display of skill and craftsmanship, Hammerton Brewery has be awarded an astounding five medals at the prestigious BeerX Regional Awards, hosted by the Society of Independent Brewers (SIBA). This achievement marks the brewery's most significant medal haul in a single competition, showcasing the talent and dedication of its brewing team.
The brewery's success at the awards ceremony can be attributed to their passion for creating exceptional beers that cater to a diverse range of palates.
Gold Medal Triumph
The brewery's crowning achievement came in the form of a gold medal for their New England Pale Ale, affectionately named "RAM." This top honour celebrates the complex flavors and craftsmanship that went into creating this exceptional brew. The gold medal demonstrates that RAM has not only captivated local beer enthusiasts but has also earned the respect of industry professionals.
Silver Medal Sweep
In an incredible feat, the brewery took home three silver medals in various categories. The win for their unique sour beer, "CHICHA," is testament to the brewery's ability to innovate and excel in different beer styles. Additionally, two further silver medals were received in the stout category, one for "CITY OF CAKE" and another for "TINT," further solidifying their expertise in crafting rich and robust stouts.
Bronze Medal Win
Last but not least, the Hammerton secured a bronze medal for their Imperial Stout, "DONT QUIT." This bold and flavorful brew showcases the brewery's commitment to pushing boundaries and exploring the depths of what beer can offer.
From everyone at the LBA we raise a toast to Hammerton's best result in a competition to date and look forward to seeing them go on to further add to this haul at future competitions.