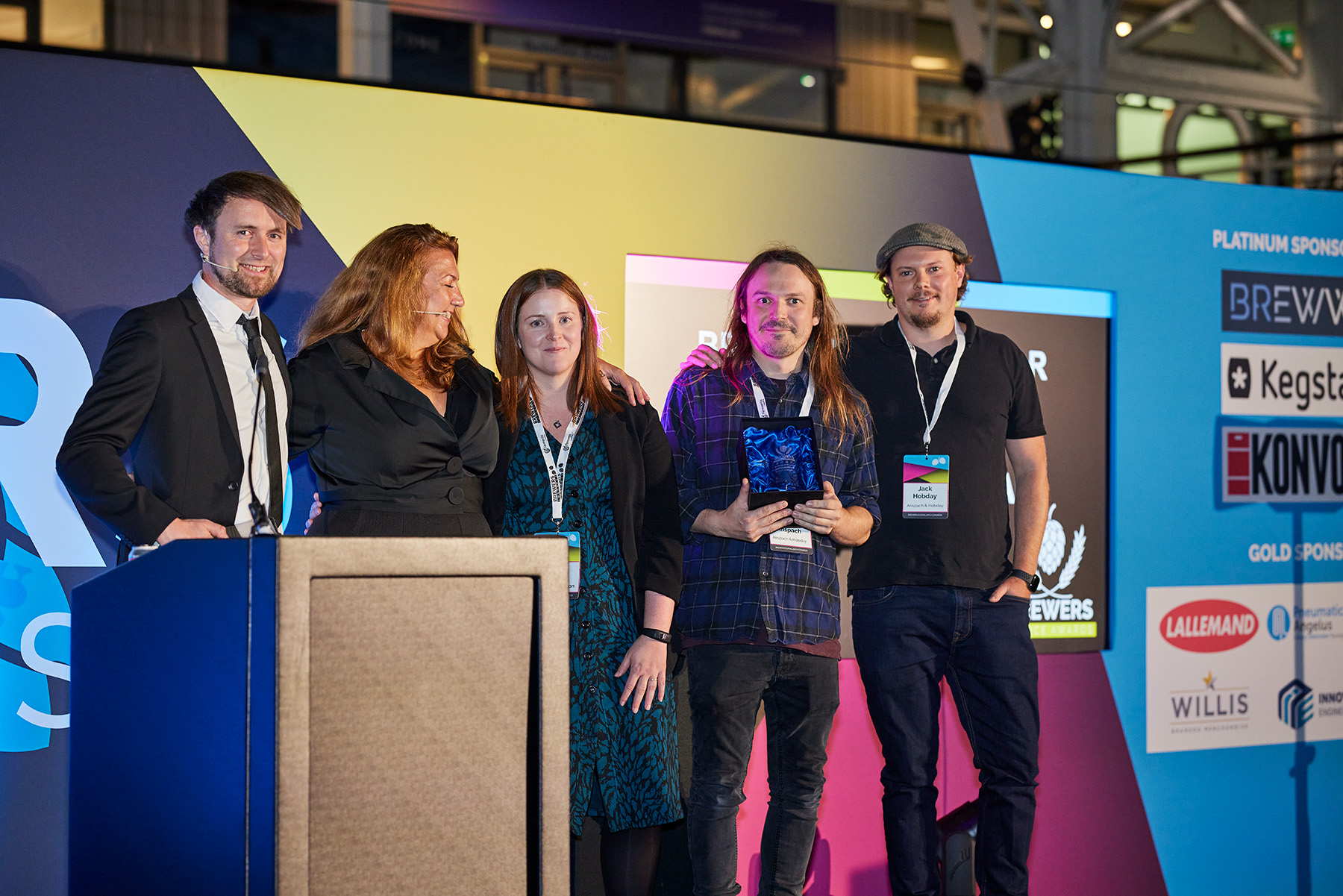 Anspach & Hobday Clinches Best Branding Award
In a night of jubilation and honours, Anspach & Hobday were crowned winners of the Best Branding accolade at the 2023 Brewers Choice Awards.
The highly-anticipated event unfolded on Wednesday evening at The Business Design Centre in Islington, London, drawing nearly 300 luminaries from the brewing industry.
A Night of Recognition and Celebration
The awards gala, featuring live music by The Colts, aimed to recognise excellence across various categories, including New Brewery of the Year, New Beer of the Year, Best Branding, Beer of the Year, Brewer of the Year, and several other prestigious distinctions.
Tim Sheahan, editor of The Brewers Journal, expressed the overarching sentiment of the evening:
"While it has obviously been a challenging 12 months for the beer and wider hospitality industry, it remains a genuine privilege to celebrate the very best in brewing. The standard of entries was incredibly high, and everyone that was shortlisted and won should be justifiably proud."
Anspach & Hobday: A Branding Triumph
While the entire evening paid tribute to the industry's finest, we were delighted to see Anspach & Hobday's emerge victorious for their London Black branding campaign. The London-based brewery demonstrated not just aesthetic flair but also a nuanced understanding of their brand, achieving an impeccable balance between tradition and modernity.
Their London Black branding is a masterful blend of storytelling, design, and market insight, encapsulating the rich history of London and its vibrant brewing culture. The striking visuals and engaging narratives within the campaign caught not just consumer eyes, but also the appreciation of industry experts.
For those who wish to explore Anspach & Hobday's winning branding campaign for London Black, click here. As always, the London Brewers Alliance continues to champion the exceptional work in our industry, and here's to raising a pint to all the winners and participants of the 2023 Brewers Choice Awards, but in particular to Paul & Jack, founders of A&H!