Shift Brewer at Camden Town Brewery (The Mews)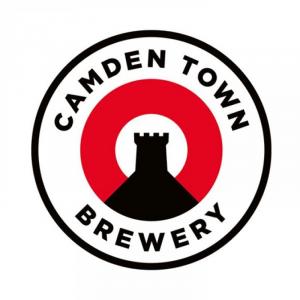 Job Description:
Every morning, we wake up thinking "we make beer for a living, how cool is that?".  We're ridiculously proud of what we do at Camden Town Brewery, and we have fun whilst we do it.  Sound good to you? Then read on!
We started brewing Hells lager in 2010. Ten years, and a shiny second site later, we brew, bottle and keg the equivalent of 1 million pints each week. That's a lot of beer.  Which is why we're looking for passionate and hardworking people to join our Beer Team. 
We're looking for a Shift Brewer to become part of The Mews team – The Innovation and R&D home of Camden Town Brewery. This role operates Monday – Friday with overtime where required for the proper running of the Brewhouse. This may include the occasional weekend or bank holiday at our busiest times which the incumbent should be prepared for. 
Primary Responsibilities 
Ensure safety, housekeeping and quality standards and procedures are adhered to at all times. You must ensure your safety and the safety of others during the course of your duties.
Ensure the security of the property, equipment and stock.
Cleaning and general housekeeping; you must maintain a clean environment for the production of beer.
To comply with all govt. regulations required in food production facilities.
Complete all necessary brewery operations – brewhouse, cellar, and filtration.
Assist in packaging operations as required.
Ensure all paperwork and QC checks are completed in-full to an acceptable standard.
Reporting out of specification product to the Lead Brewer or Senior Brewer prior to proceeding.
Routine maintenance (i.e. hygiene, changing gaskets, seals, etc).
Troubleshooting; report breakdowns and damage caused to equipment and assist where required in resolving the issue.
Identify and implement continuous improvement opportunities. This role is expected to put forward ideas to improve product quality and brewery processes.
Assigned project work.
Key Accountabilities
Safety
Quality and adhering to established recipes, procedures, etc.
Housekeeping and ensuring a clean, tidy and organized environment.
Delivery of product in-spec, on-time.
Accuracy of paperwork.
Minimising environmental footprint – MJ/HL, kWh/HL, HL/HL, kgCO2/HL.
Raw material and product wastage.
 Who we're looking for
Flexible, adaptable attitude 
Desirable if you have brewing and packaging operations experience.
Knowledge of quality control and assurance processes.
Relevant hands on plant aptitude – excellent problem solving skills.
Relevant technical degree (science, engineering, brewing or winemaking) is advantageous, although not strictly required.
Formal brewing education such as the IBD Diploma in Brewing is desirable, although not strictly required.
Some experience in laboratory operations is desirable, although not strictly required.
This role must be prepared to be trained in packaging operations.
What we offer: 
 Opportunities for training and career progression
 Competitive salary and bonus
 Weekly beer allowance
 Private pension
 Choice of Private Healthcare or Wellbeing Allowance
 Full brewery induction
 Cycle to Work scheme
 Run club, football team, book club
 Access to Wagestream and Safestream
This role is open to all. Camden Town Brewery is an Equal Opportunities Employer, we are proud to pay the London Living Wage and to be Disability Confident Committed.