Packing Operator at Camden Town Brewery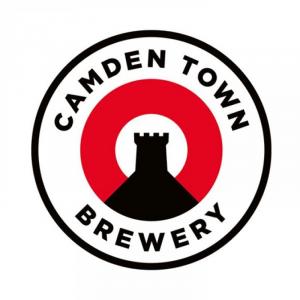 Job Description:
Role Overview
We are looking for enthusiastic and hard working candidates to join our packaging team as technical packaging operators. A busy department of our Enfield brewery, you will be part of a fast-paced team responsible for packing our award-winning beer, filling over 500,000 cans, and 15,000 kegs per week!
About you
You are passionate about the production of our high-quality beer for our customers and consumers
You enjoy working as part of a dynamic team, sharing learnings with others and building relationships with your teammates and other departments
You have a confident communication style, as you will be liaising daily with various stakeholders across departments
You are enthusiastic about problem solving and making things better
You thrive working among a diverse group of people 
Role Responsibilities
Ensuring you and your team work in a safe way by reporting near misses
Maintaining high standards of hygiene throughout the brewery, setting up the clean-in-place (CIP) for the fillers and following cleaning instructions for other packaging equipment 
Take ownership of your area and machine and maintaining our operational standards
Packaging beer into cans, kegs or bottles to meet our ambitious production targets
Performing mechanical changeovers between 15 different packaging formats and SKUs
Performing packaging quality checks, for example total packaged oxygen, carbon dioxide and seamer checks
Ensuring we follow SOPs and, with more experience training new operators
Conducting problem solves and contributing to continuous improvement projects
Maintaining 5S on the production floor
Shift Pattern
Work life balance is important to us all. Shift working is not for everyone. This position does involve working both day and night shifts.  Below is an overview of the work pattern for you to consider before applying for this role. 
Our production runs 24/7 all year round. The shift patterns our staff are currently on is a Panama shift schedule. Our shifts are 12 hours with our day shifts starting at 6.30am to 6.30pm and shift running from 6.30pm to 6.30am.  The working and non-working days follow this pattern: 2 days on, 2 days off, 3 days on, 2 days off, 2 days on, 3 days off. After 2 weeks of the is pattern on days, staff then move to nights following the same pattern on nights.
Camden Town Brewery is an Equal Opportunities Employer – proud to pay the London Living Wage and to be Disability Confident Committed
What we offer:
 Opportunities for training and career progression
 Competitive salary and bonus
 Weekly beer allowance
 Private pension
 Choice of Private Healthcare or Wellbeing Allowance
 Full brewery induction
 Cycle to Work scheme
 Run club, football team, book club
 Access to Wagestream and Safestream