Bohemia Place, E8 1DU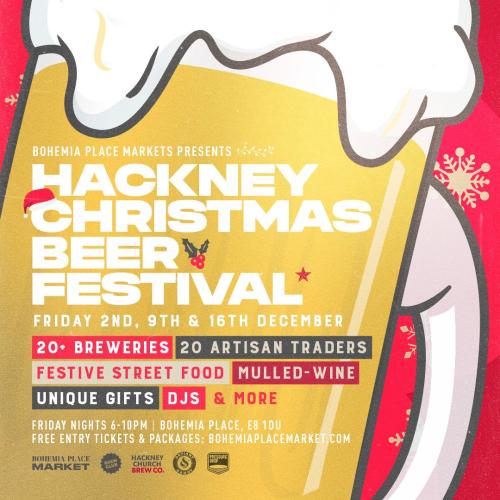 From 2nd December, On Friday nights, a selection of East London's finest breweries will be serving up a range of innovative craft beers from hearty IPAs to crisp lagers and plenty of enticing pints at; Hackney Church Brew Co., Pressure Drop Brewing, Brew Club and Deviant & Dandy Brewery.
Alongside them will be a selection of breweries from further afield including traditional bohemian-style lagers from Czechs in London, CBD-infused beer by Cannabrew, Werewolf Beer, Jiddlers Tipple, Neckstamper, Pretty Decent Beer Co. and more to be announced.
Head to bohemiaplacemarket.com for full trader, event listings and free tickets.