Taproom Manager at By The Horns Brewing Co.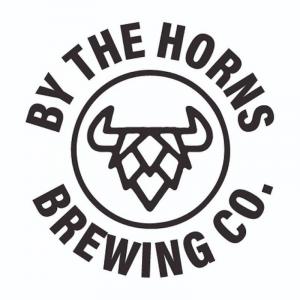 Job Description:
Are you a CRAFT BEER lover with a WEALTH of experience and a PASSION for seeing the customer enjoy every piece of their craft beer experience?
Here at By The Horns we are searching for beer -enthusiasts to use their knowledge and experience to manage the day-to-day running of our onsite BREWERY TAPROOM
BY THE HORNS are a London based brewery who have been brewing delicious, award winning beer since 2011. Our taproom has been offering a great selection of beers since 2013 and is open 6 days a week. Our brand and popularity is continuing to grown and we are looking to develop what we currently offer by running more events and hosting more privately booked parties on site.
The successful applicant will work alongside our operations manager and manage our part time bar staff. Proven bar experience is a must, ideally with a focus on craft beer. They will need to be flexible with working days/hours and always offer a welcoming atmosphere in our taproom.
In the coming months we will be expanding and renovating our current taproom to accommodate a higher footfall of customers due to nearby development. The applicant will be responsible marketing the taproom and for creating and managing events at the venue which could range from anything to folk festivals to corporate brewery tours.  The desire and enthusiasm to co-manage and develop new events is important.
What we would like from you
Excellent organisation, planning and preparation skills.
Be passionate about craft beer with knowledge of beer styles and trends
Fluent English speaking.
Friendly approachable and a team player, with exceptional communication skills
Previous experience in a similar role with references
Tasks include:
Managing the day to day running of the By The Horns Brewery Taproom.
Cleaning and preparing the keg & cask lines
Cashing up the bar at the end of each shift
Training new and existing staff
Ensuring the taproom is presentable, clean & ready at opening times.
Serving customers and helping with any queries or recommendations.
Planning and overseeing of special events at the Brewery Taproom e.g private parties, themed events etc.
Marketing and promoting the taproom
Running brewery tours and tastings (after relevant training)
This role is based at our brewery in London SW17. You must be able to commute to us during our normal bar opening hours.
Job Type – Full Time (45 Hours a week)
September start preferable but negotiable
Salary £25+ per annum based on experience with 28 days holiday
All applications will be dealt with in the strictest confidence. To be considered for this position please mail your CV and covering letter to alex@bythehorns.co.uk with the subject 'Taproom Manager'.
Due to a high volumes of responses, regrettably we are only able to acknowledge successful applications.