Taproom Manager at Gosnells of London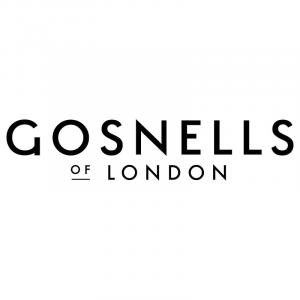 Location: Bermondsey
Hours: Full time (40 hours per week), fixed shift pattern
Salary: £30k-£35k
Other benefits:
20 Days annual leave + a further 4/5 days leave at Christmas.
2% Pension.
Regular staff socials, and friends and family discount on products

About the role:

Are you passionate about craft drinks, customer service, and creating an un-bee-lievably warm community atmosphere? If you said yes, then we might just have the sweetest opportunity for you.

Here's the buzz: we're not just in the business of creating delicious, honey-made mead. We're also champions of the bees, pollinators, and of our vibrant community. We believe in sustainability, fun, open connections, and transparency. And let's not forget our ambitions – we're changing the mead game FOREVER, one sip at a time!

Now, we need an extraordinary Tap Room Manager to pour heart and soul into our hive on the world-famous Beer Mile in Bermondsey. You'll lead our tap room operations, curate captivating events, and be a key part in our mission to take the Gosnells Mead revolution to dizzying new heights!

About the job:
Brew up a storm managing the daily operations of our buzzing tap room.
Unleash your creativity by designing and organising an array of events to drive footfall and revenue.
Be the face of our brand, connecting with our hive of customers and the local community.
Champion the world of Gosnells Mead – don't worry, we've got plenty of samples!
Keep the honey flowing with a keen understanding of stock management, bookings, pricing, and rotas.

Requirements:
Bar Experience: We need someone who knows their way around a pint, and a good chat
Passion for customer service & community: We want our customers to feel like they're part of the hive.
Desire to champion Gosnells: You'll need to be buzzing about our brand and eager to spread the word!
Understanding and passion for craft drinks & cocktails: You'll need to want to learn all about what we do and love sharing this with others.

Extra Pollen Points:
Team management experience: From organising rotas, to supporting staff members
Personal Alcohol Licence: So you can keep the mead flowing.
Social/web/blog & promotional media experience: We're digital too!
Understanding of the Bermondsey community and area: Our hive is your hive.

The perks:
Get sticky with us in brewdays, tastings & tours: learn the sweet secrets of our trade.
Access to the Gosnells famous social calendar: Because all work and no play makes a dull bee!
Opportunities for off-site events including music festivals: Spread your wings and fly!
Staff and family discount on all delicious mead offerings: Because the bee's knees should be enjoyed by all.

So, do you have what it takes to be our next Tap Room Manager? Are you ready to create a hive of activity in our tap room, make customers buzz with delight, and join us as we continue to make the world a bee-tter place? If so, we'd love to hear from you. Apply now and let's make some honey together!