Taproom Manager at Bianca Road Brew Co.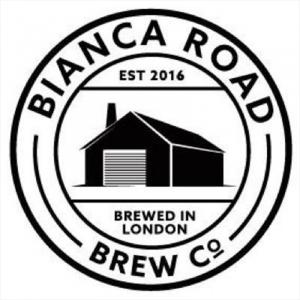 Job Description:
Background
Bianca Road Brew Co is a brewery in Bermondsey, South East London. The brewery and taproom are located on Enid Street in the heart of the Bermondsey Beer Mile.
We brew modern, hazy and aromatic IPAs, pale ales and lagers that are uncompromising in flavour and with an endless variety of tastes and aromas to discover, our beer is always brewed with a passion and served fresh.

Job Purpose
We believe that the taproom is a key part of who we are and it will likely be the first experience consumers have with our brand. The Taproom Manager will be responsible for making sure that our customers receive the most friendly and accommodating experience possible.
The Taproom Manager ensures smooth operation of the taproom by making sure that the taproom is appropriately staffed, that the other staff have everything they need to successfully and efficiently serve beer, that the taproom environment is clean and comfortable, that the beers are at their absolute best, and that unforeseen needs are addressed quickly. The Taproom Manager is also responsible for ensuring that customers have a positive experience during their visit.

Responsibilities
The Taproom Manager is responsible for the following:
Setting the daily schedule for taproom employees at minimum of one week in advance and for at least one week out
Opening and closing the taproom (setting up and closing down, ensuring the taproom is clean and ready for customers, restocking/ordering any necessary supplies, addressing any unforeseen needs)
Ensuring that the beers on tap are in to perfect condition to serve (right temperature, optimal quality, no off-smells or flavours)
Ensuring taproom patrons' needs are met quickly and efficiently
Creating and maintaining a pleasant taproom environment (temperature, music, cleanliness, conduct)
Planning and executing special events in the taproom
Managing street food truck schedule
Serving as team leader taproom staff
Playing the role of Bianca Road ambassador

Experience Required
Available to work full-time (40 hrs / week), including nights and weekends
Personal Licence holder (preferable)
Prior bar / restaurant management experience
Prior taproom / bartending experience
Demonstrated knowledge of craft beer, including basic understanding of beer production
Excellent communication and organizational skills
Exceptional customer service skills
Attention to detail and ability to multi-task
Ability to anticipate and proactively address problems in a fast-paced

Working Environment
This position requires an individual who works under a range of circumstances, including: shift work, weekend work, working with challenging customers, working in the fast-paced environment of a crowded taproom, and working within close proximity of an operating brewery.

What Bianca Road employees can expect:
Compensated well and fairly based on responsibilities and position
Involved in the evolution and growth of the company
Informed about company decisions and performance as well as your own performance
Empowered to make decisions that are in line with overall company goals
Trusted to execute your duties responsibly and to be an ambassador of the brewery
Continuously challenged with increased levels of responsibility commensurate with outstanding performance
Valued and appreciated for your contributions