Taproom Bar Staff at Anspach & Hobday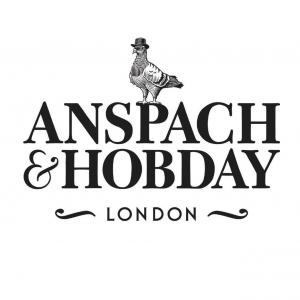 Job Description:
As drink-in begins to return around the UK we are looking to bring on part-time bar staff at our Tap-room in Bermondsey.

The Role

We are looking for passionate, enthusiastic people to join our team to help grow our Tap Room. This will involve working behind the bar, discussing the beers with our customers and working the floor.

Throughout the covid-19 pandemic we have taken staff and customer safety very seriously. We will be providing staff support to help those who have been out of work for some time and further support to managers and staff to safely implement the operational requirements of on and off-trade sales in the current environment.

As we grow, the role has the potential to develop with more responsibilities being handed over. For example we could be looking for staff to help run markets, events and brewery tours.

We are also able to offer brewing experience, and will be able to teach you about all aspects of the brewing process.

The Candidate

This ideal candidate will:
Have bar experience - essential
Demonstrate a great team work ethic.
Be conscientious, punctual and considerate.
Enjoy a wide knowledge and passion of great beer
Willing to work at multiple locations from time to time.
The Remuneration

The employment contract will be for a minimum of 8 hours per week paid at London Living Wage.

About us

Founded in 2013 by Paul Anspach & Jack Hobday, Anspach & Hobday recently set up a new production brewery in Croydon following a successful round of crowdfunding in early 2019. We have managed through what we hope is the worst of Covid-19 and are now gearing up in line with this new phase of the lockdown. The brewery epitomises London craft beer, brewing traditional styles made for the modern drinker.

Please send a CV and covering email to Jack Hobday: roles@anspachandhobday.com