Shift Brewer at Camden Town Brewery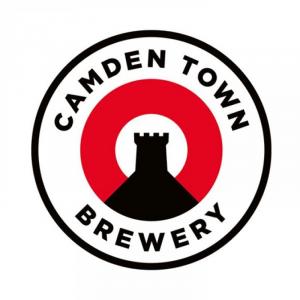 Camden town brewery (Kentish town branch) is looking for a brewer to join the team at the mews in Kentish town. The brewer will be responsible for the production of beer from handling of raw material, to packaging to recipe development.
Primary Responsibilities 
Identify trends and develop these into brewing practices and new beer recipe 
Ensure safety, housekeeping and quality standards and procedures are adhered to at all times. You must ensure your safety and the safety of others during the course of your duties. 
Cleaning and general housekeeping; you must maintain a clean environment for the production of beer. 
Execute all necessary brewery operations – brewhouse, cellars, and filtration. 
Run trials on house 1 HL research and development pilot kit 
Brand Ambassador, representing the brewing team at the Beer Hall and events 
Participate in weekly sensory panel 
Assist in packaging operations as required. 
Ensure all paperwork and QC checks are completed in-full to an acceptable standard. 
Reporting out of specification product to the Head Brewer prior to proceeding. 
Routine maintenance (i.e. hygiene, changing gaskets, seals, etc). 
Troubleshooting; report breakdowns and damage caused to equipment and assist where required in resolving the issue. 
Identify and implement continuous improvement opportunities. This role is expected to put forward ideas to improve product quality and brewery processes. 

Key Accountabilities 
Safety. 
Quality and adhering to established recipes, procedures, etc. 
Housekeeping and ensuring a clean, tidy and organized environment. 
Delivery of product in-spec, on-time. 
Accuracy of paperwork. 
Minimising environmental footprint - MJ/HL, kWh/HL, HL/HL, kgCO2/HL. 
Raw material and product wastage. 

Requirements 
The incumbent must possess a flexible attitude towards work and must be prepared to work on a two shifts basis. This position requires weekend work on a rostered basis. Specific skills and experience desired include: 
Two years experience of brewing operations. 
Knowledge of quality control and assurance processes. 
Relevant hands-on plant aptitude – excellent problem-solving skills. 
Relevant technical degree (science, engineering, brewing or winemaking) is advantageous, although not strictly required. 
Formal brewing education such as the IBD Diploma in Brewing is desirable, although not strictly required. 
Some experience in laboratory operations is desirable, although not strictly required. 
Must possess a passion for the Brewing Industry. 

Reporting:
This role reports to the Head Brewer.