Senior Brewer at Wimbledon Brewery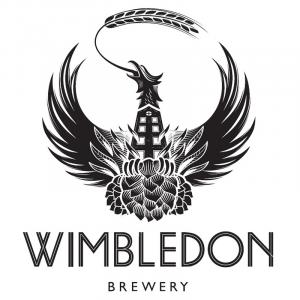 Job Description:
Wimbledon Brewery is seeking a Head Brewer to join the production team. Since opening in 2015 Wimbledon Brewery has established a good reputation locally for supplying well brewed, quality traditional cask and innovative craft beers to its customers.
Key responsibilities
Management and operation of the brewery, ensuring operations are efficient, hygienic and safe. We are a small team and require a 'Hands on' approach

Responsible for contracts and supply of brewhouse materials, packaging goods, chemicals and other materials

Ensure inventory is in keeping with production whilst balancing cost and cash flow considerations

Ensure continuous improvement to the product and process whilst maintaining beer quality through analysis and taste panels

New product development to expand Wimbledon Brewery's beer portfolio

Work closely with sales and distribution teams to meet sales demand

Maintain and develop standard operating procedures (SOPs) for the Brewing processes from receipt of raw materials through to packaged finished goods

Develop and manage H&S, SALSA and all regulatory affairs

Manage 3rd party packaging suppliers

Work with our current senior brewer, sales, management and Directors to contribute to the future success of the business as a key member of the senior management team, attend regular management meetings and provide strategic and tactical input into the brewery business plans

Represent the brewery and support the sales team when required at events such as trade shows, 'Meet the Brewer', beer festivals or brewery tours
Who we are looking for:
A good level of brewing experience in a leadership/management role, with a professional brewing qualification.

Extensive knowledge of industry compliance standards: including safety standards, Government regulatory programs, HACCP, SALSA and production management systems such as Brewman

A strong understanding of process controls, troubleshooting and process improvement

A passion for beer and the development of new beers

Strong organisational, planning and communication skills combined with attention to detail

A strong work ethic and the ability to multi-task, prioritise, adapt to changing situations and stay focused on objectives

Must be flexible and willing to take a hands-on approach to support the brewing operations

Passion and professionalism with an optimistic outlook to life and beer
We are offering a competitive salary based on experience
To apply, please send a cover letter and CV to enquiries@wimbledonbrewery.com subject line: REF 2021 Head Brewer.
All applications treated in strict confidence. Applications only from candidates eligible to work in the UK/EU please.