Sales Representive at Howling Hops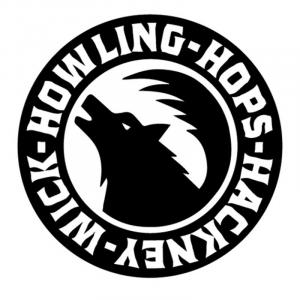 ABOUT US

Howling Hops is an independent brewery Hackney Wick. A rare opening has become available to join our small, busy team as we are looking for a Sales Representative to join our Sales Manager to help grow the sales reach of our brewery.

Perks include basic salary plus bonus scheme, a workplace pension and company shares (after 6 months), working in a relaxed environment with office dogs, free beer and lots of scope for attending events and getting immersed in beer world.

ABOUT YOU
We are looking for a beer loving Sales Representative who is highly motivated, enthusiastic and professional with experience in sales, ideally in craft beer.
You will be the face of Howling Hops for many of our wholesale customers so must be personable with excellent communication skills. You'll also need strong organisational skills, commercial awareness and the ability to negotiate and demonstrate knowledge of and enthusiasm about the beer scene.

You'll need all the usual IT and computer literacy skills, the ability to manage financial accounts, strong time management and attention to detail. You'll need to be able to work collaboratively as part of the team that constitutes our small business as well as being able to work independently, under your own initiative.


RESPONSIBILITIES INCLUDE
Manage existing relationships.
Identify and develop new sales opportunities to increase sales.
Communicating regularly with existing and potential customers in person, on the telephone, by email and social media etc.
Generate opportunities and build relationships within the industry, building the presence of Howling Hops.
Manage and represent Howling Hops at events, both in-house and externally.
Accurate and timely reporting to your line manager and with management alongside the Sales Manager.
Manage customer/sales/stock databases.
Manage financial accounts including invoicing.
Work with our distribution partner to ensure orders are completed.
Liaise with the brewery team over any customer dispense issues.
Being 'hands on' with any other tasks as required within our small team.

SALARY AND TERMS
This is a full time, permanent role.
The expected pro rata salary is £25k plus bonus depending on performance against targets.

APPLICATION
To apply please send your CV (max two pages) AND cover letter outlining how you meet the criteria and why you would be well suited to this role to: info@howlinghops.co.uk
Position available immediately so prompt application encouraged.
CVs beyond two pages and applications without cover letters will not be considered.
STRICTLY NO RECRUITMENT AGENTS.