Sales Manager at Brixton Brewery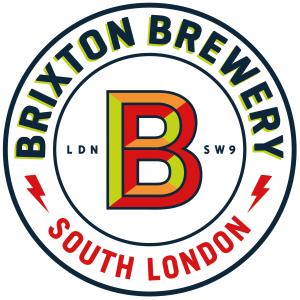 About us:

We are a family-run business, with strong ties to Brixton, and that's what motivates us to succeed – so we can give the best to our employees, our customers and our wider community. We're committed to finding the right people, supporting them and developing their skills. We're after people who are passionate about beer, our brand and what we represent – top quality brews, ex-cellent customer service and an enthusiasm for what we do and how we do it. We have huge re-spect for everyone in our 30 strong team, and are building a diverse and highly skilled team across Brewing, Sales, Marketing, Finance and others, that takes pride in being part of our success.

Every day in the brewery is a day of fast-paced, ever-changing and challenging work alongside tal-ented, professional, interesting and hilarious people. We're all working together to help thirsty people everywhere Get a Taste of Brixton, and having a great time while we do it. Join us!

The role:
We are looking for an experienced and dynamic Sales Manager who will be responsible for winning new business opportunities for our range of delicious beers.
The ideal candidate will be passionate about beer and what we represent – top quality brews, ex-cellent customer service and an enthusiasm and energy that reflects the character of Brixton.

Key Tasks:
Working with the Head of Sales to meet ambitious growth targets through identifying and generating new business opportunities
Work closely with Brewery Ambassadors to ensure smooth handover and maintenance of relationship
Gathering industry information on key trends and developing relationships with key head office contacts
Managing contracts and installations

Essential Skills & Qualifications:
Your strong experience working in and around London and proven track record of successfully meeting sales targets will set you up nicely in this role.
Strong presentation, communication and negotiation skills will help you positively represent us as a face of Brixton Brewery.
You'll need to be able to travel around London and the greater region spreading the word about our beers, sometimes outside of regular work hours as our customers don't work 9-5
The ideal candidate will have at least 2-3 years relevant experience.
You must have the legal right to work in the UK as we are unable to sponsor candidates

Perks & benefits:
A fun and interesting working environment, with a great team
Excellent comprehensive benefits from day one of joining: 25 Days holiday (plus bank holi-days), membership of our Company pension, healthcare, Employee Assistance, Group Life Assurance and bonus schemes.
Training and support: our staff get the benefit of on-going training to do their jobs well and to develop in other areas too. A team favourite is our regular tasting and flavour training allowing everyone, no matter their role, to develop expertise in beer flavours and quality (if they want to!)
Festivals and social events: we sponsor or attend loads of festivals and beer events throughout the year and often have free tickets and VIP packages to hand around, or op-portunities to work at events.
Staff well-being: we take care of our team with lots of social and group gatherings – from team lunches to regular evenings in the Taproom and events such as cycle rides and mas-terclasses. We provide free drinks, fruit and snacks during the day and often partner with local businesses to swap beer for staff goodies like samples, baked goods and other treats.
A great location near public transport, in between Brixton, Loughborough Junction and Herne Hill.
You'll be working with delicious beers, that's it!
Please send your CV and a short covering letter to jobs@brixtonbrewery.com explaining why you are our next Brixtonite!

WE ARE A LONDON LIVING WAGE EMPLOYER
WE ARE AN EQUAL OPPORTUNITIES EMPLOYER & ENCOURAGE APPLICATIONS FROM PEOPLE FROM DIVERSE BACKGROUNDS.