Quality Assurance Manager at Meantime Brewing Co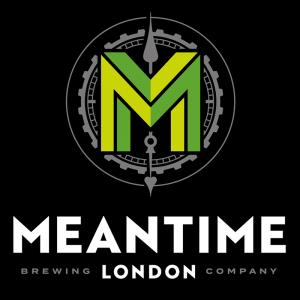 Job Description:
Quality is at the heart of everything we do at Meantime. The Quality Manager role is therefore pivotal in ensuring that products from Meantime Brewery meet the market-leading quality standards set by Asahi.
As Quality Manager, you will be responsible for establishing and maintaining quality management systems on the site to ensure that beer is produced to the meet our specifications.
As a team leader of 3 direct reports you and the team will also ensure the brewery complies with external food safety standards including HACCP, SALSA and the Feed Materials Assurance Scheme (FEMAS) and Health & Safety standards are met by the Quality Team.
KEY ACCOUNTABILITIES AND OUTPUTS:
QUALITY
To lead and be responsible for ensuring that beer produced by Meantime meets the quality requirements set out by both our internal specifications and external bodies
Understand the requirements and gain / retain compliance for external audit accreditations.
Ensure the effective running of the on-site lab staffed by two lab assistants
Oversee a robust control system that detects issues in beer quality
Collaborate with the production and packaging teams to resolve quality issues and support on process improvements
Responsible for overseeing the Quality Management Systems
PROJECTS
Collaborate with the production and engineering teams on projects to improve existing processes, introduce new products and commission new equipment
Play in active part in the delivery of relevant capital expenditure (capex) projects within the quality area
TEAM
Line management and motivation of the quality team to ensure the needs of the company and personal development needs of the team are met
Ensure team have goals in place, progress against goals is recorded and feedback and coaching delivered
We would love to hear from you if you have:
HACCP trained
TACCP / VACCP trained
Relevant degree in Science, Food Safety or Brewing discipline
Extensive prior experience in Quality Control, preferably in the food & drink sector
Strong IT skills including administrator experience with LIMS of equivalent laboratory database
A knowledge and passion for modern craft beer
Excellent written and verbal communication skills
Strong root cause analysis and problem solving skills
Good leadership and influencing skills
What You Get:
Competitive basic salary
Private Medical
Life Assurance
Pension
Beer allowance
Product discount
25 days holiday (Pro Rata)
You get to work at a brewery!
(Some of the benefits above apply as a cash value equivalent as it is a FTC)
Further Details
Full-time - 45 hours a week
12 month FTC
Location
The Meantime Brewery in Greenwich
Nearest tube station North Greenwich - 10/15 mins walk away
Overground - Maze Hill
Parking on site
Company Description
Meantime is part of Asahi Europe International Ltd and is a subsidiary of Asahi Group Holdings Ltd, a global beverage and food company listed on the Tokyo Stock Exchange in Japan. The company has a significant international presence in over 80 countries through its operations in the Netherlands, Italy, the United Kingdom, France, Canada and a global partner network in Europe, Africa, Asia and Latin America.
Meantime Brewing Company is the UK's leading modern craft brewery.
We were founded by Alastair Hook in 1999 with a mission to change the way people think about beer, from our first beer, Union lager through to our newest innovation Easytime Lager.
Quality and passion are at the heart of everything that we do. We have always had a drive to continuously improve our beers and ensure that the beers are the best in the world. We have won Gold Medals in the World Beer Cup numerous times and were the first UK brewery to do so.
We blend tradition and modern technology in our cutting-edge brewery based in Greenwich, South East London.
Since 2016 we have been part of the Asahi Europe where we have been able to focus on improving our quality and driving our unending pursuit of great tasting session able and approachable beers.
With state-of-the-art facilities, some of the best brewers in the world, quality ingredients, and a culture based on innovation and collaboration, Asahi Europe offers the best quality of beer to beer lovers worldwide.
To apply for the role use the link below or email your CV to Nick.priddle@asahibeer-int.com