Quality Assurance Manager at Camden Town Brewery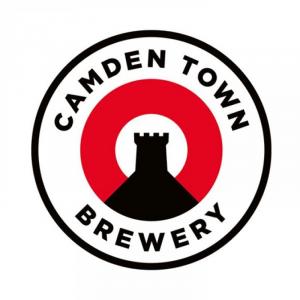 Job Description:
Every morning, we wake up thinking "we make beer for a living, how cool is that?".  We're ridiculously proud of what we do at Camden Town Brewery, and we have fun whilst we do it.  Sound good to you? Then read on!
We started brewing Hells lager in 2010. Ten years, and a shiny second site later, we brew, bottle and keg the equivalent of 1 million pints each week. That's a lot of beer.  Which is why we're looking for passionate and hardworking people to join our Beer Team.
This role is based Enfield, our state-of-the-art brewery (complete with robot!) which is based alongside the River Lea, just a 10-minute train journey from Hackney Downs/Tottenham Hale. We call Enfield the Home of Hells, and it's where we produce our core range of Hells & Pale and many more!
About the role
The Quality Assurance Manager plays a key role at Camden, holding overall responsibility for ensuring that all Camden beers are produced, packed, stored and distributed in accordance with the highest standards.  Camden beers are produced over several sites, so you'll need to work closely with the different teams to ensure that process and procedures always meet our standards.
About you
3+ years in a Quality Systems or laboratory position within the food and beverage industry.

Proven leadership skills – previous experience in a management position is desired.

Experience working with, and leading, diverse teams across various functions, not just direct reporting channels.

Relevant training/qualifications to ensure compliance and ability to manage food safety systems (e.g. HACCP Level 3 or above).

Previous experience implementing and managing food safety quality systems in medium-large organisations.

A technical degree (science, brewing, engineering) is an advantage.

Passion for beer and the brewing industry.
Role Responsibilities
Managing quality systems so that Camden meets and exceeds required standards and continues making the highest quality beer in the business. Ensuring safety standards and procedures are adhered to.

Implement and manage food safety quality systems, including relevant accreditation (e.g. SALSA, BRC, ISO, FEMAS), Food Safety and HACCP procedures, non-conformity tracking and management etc.  Lead and champion the process to ensure Camden complies with required standards.

Monitor and manage the quality of beer across all production sites, using relevant data and knowledge and experience in beer quality analysis and methods to assist in making key decisions to maintain and improve the beer.
Manage quality streams to ensure all production sites are adhering to required legislation (e.g. weights and measures, ABV tracking), agreed recipes, processes and specifications.  Use regular routines and meetings with those involved to ensure compliance across the teams.

As a key role and decision maker this position is expected to actively engage and assist with various projects and continuous improvement across several functions as required.
Managing the Food Safety compliance systems across production sites.

Ensuring compliance with government regulations and legislation for food production facilities.
Manage the consumer and customer complaints and product recall procedures.  Lead the Crisis Management team at Camden as required and act as one of the key decision makers through the process.
What we Offer:
Opportunities for training and career progression

Competitive salary and bonus

Weekly beer allowance

Private pension

Choice of Private Healthcare or Wellbeing Allowance

Full brewery induction

Cycle to Work scheme

Run club, football team, book club

Access to Wagestream and Safestream
Camden Town Brewery is an Equal Opportunities Employer – proud to pay the London Living Wage and to be Disability Confident Committed