Production Brewer at Brixton Brewery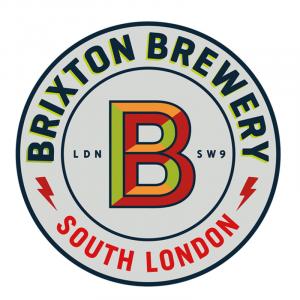 BREWING TEAM MEMBER  
FULL-TIME,PERMANENT ROLE  
SALARY £26-£30k + BONUS  
Deadline: Fri 9th June 2023 but willing to fill role with right candidate before this date.  
Start date: Immediate preferred but flexible depending on circumstances.  
The role
Are you passionate about a pint, do you have a flair for fermentation? More importantly: do you want to join a fast growing brewery at an exciting time in their growth? If so, you could be just what we need.
We're seeking an experienced Production Brewer with an eye for detail, a relentless commitment to making fantastic beers, and the desire to take their career to the next level.  
The Production Brewer will work 9-5/Mon-Fri* as part of our production team to help produce, package and ensure the quality and consistency of our range of Core and Limited Edition beers.
They will receive relevant training and support to advance their skills and knowledge.  *with some overlapping shifts and occasional Saturday responsibilities.  
Skills & Qualification Required 
A passion for making great quality beer!  
1-2 years of experience working in a commercial brewery is essential.
Brewing certificates or relevant educational qualifications in brewing or a related field.
Understanding of brewing, packing and CIP processes.  
Strong attention to detail and process.
Physical fitness and ability to lift 25kg loads.
Ability to work as part of a team and take direction and guidance from senior brewers.  
Legal right to work in the UK  
Key Tasks
This role is a fantastic opportunity for the right candidate to join our growing production team. Your key responsibilities will include:  
Brewing our fantastic beers at our three production sites.  
Monitoring brewing and fermentation and keeping accurate records of the process.  
Rotational packaging shifts into keg and can.  
Cleaning and sterilising vessels, packaging equipment and production areas.  
Perform dry-hopping and centrifuge transfers.  
Receiving and handling raw materials.  
Weekend checks on a rota (including beer checks and necessary processing).  
Occasionally representing the brewery at trade events and beer festivals.  
What we offer:
A fun and exciting working environment as part of a fantastic team  
A good location near public transport, in between Brixton, Loughborough Junction and Herne Hill  
The opportunity to grow with the company.  
Opportunities to learn other aspects of the brewing and drinks business including support with relevant training.  
A competitive salary and benefits package (25 days holiday, company bonus, healthcare, pension scheme, beer allowance, cycle to work).  
How to apply:  Please email your CV and covering letter to Alberto at jobs@brixtonbrewery.com. Please note we'll be interviewing candidates as cv's come in so don't delay in case you miss out on joining the Brixton family.