Production Brewer at Beavertown Brewery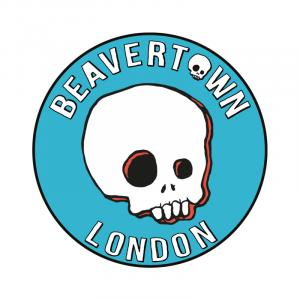 Job Description:
We are looking for a Production Brewer to join our Production team at our Tottenham Hale site! Reporting into our Brewing Manager, this role will work within the Brewing and Cellaring team to ensure the production of wort, its fermentation and conditioning in line with Quality Control and Production targets.

The successful candidate will have a thorough understanding of the brewing process, equipment and techniques. As a member of the Production team, you will ensure all beer leaving our brewery is produced to the highest possible standard.

We are looking for someone who has a flexible approach to work, as you will be required to work on a shift system basis, including weekends.

DUTIES & RESPONSIBILITIES
Carry out daily brewhouse duties
Responsible for all aspects of wort production
Malt preparation
Brewhouse CIPs
Keep systems and records up to date (including but not limited to Tanknet, SAP and full Microsoft Office package excel/Sharepoint/Microsoft Teams/Powerapps)
Assist other brewers during shift overlaps
Ensure brewing teams are carrying out their tasks
Perform basic quality checks, yeast counts and yeast viability
Ensure correct use, storage and stock level management of relevant raw materials (malt, hops, salts etc)
Assist Senior Brewers in Project work where needed
Supervise, guide and teach junior members of the team
Carry out daily cellaring duties
Measure tank CO2s/DOs – carbonating beers as required
Ensure beer is in specification for packaging dates
Yeasting /hopping off vessels as required
Yeast management
Carry out Vessel cleans (CIPs)
Operate HopNik
Separation of green beer using a centrifuge
Monitor fermentation and ensure Fermentation profiles are adhered to
Carry out hygiene work, ensuring the brewery is kept clean
Ensure accurate records are kept and written procedures are followed

SKILLS & EXPERIENCE REQUIRED FOR THIS ROLE
At least 2 years' experience working in a Brewery
IBD General Certificate in Brewing or Packaging
Ability to work well in a team, in a fast-paced Production environment
Strong communication and time management skills
Capable of physical work, including lifting at least 25kg loads.
Positive and committed attitude
Demonstrate a passion for the industry and Beavertown brand!

If you're interested, please send your CV, salary expectations, notice period and a little bit about why you think you're suitable for the role to: recruitment@beavertownbrewery.co.uk