Packaging Operator at Brixton Brewery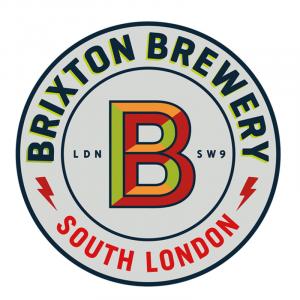 About Us

We are a family-run business, with strong ties to our Brixton home, and that's what motivates us to succeed – so we can give the best to our team, our customers and the wider community. We're committed to finding the right people, supporting them, and developing their skills. We're after people who are passionate about beer, our brand and what we represent – top quality brews, excellent customer service, a passion for our local area, and an enthusiasm for what we do and how we do it. We have huge respect for everyone on our team, and are building a diverse and highly skilled team that takes pride in being part of our success.

Every day in the brewery is a day of fast-paced, ever-changing and challenging work alongside incredibly talented, professional, interesting and hilarious people. We're all working together to help thirsty people out there Get a Taste of Brixton, and having a great time while we do it. Join us!

The role:

We are looking for someone to join our Production team in the role of Packaging Operator. The roles responsibilities include running and maintaining our rotary canning line and keg filler and ensuring accurate labelling of finished products. This is an important role that requires meticulous attention to CCP's and other food and product safety procedures at this critical point in our production. You will also be assisting the production team across the brewing process.

Essential skills & qualifications:
At least 1-2 years' experience running a canning line and kegging line.
Engineering/mechanical experience – ability to fix complex machinery.
Excellent organisational skills and attention to detail.
Fit and able to lift 50kg or more.
Able to work effectively in a team.
The ability to work independently and to deadlines.
Ability to work on repetitive tasks.
Legal right to work in the UK.
Great to have:
Experience with Brewman management software.
IBD General Certificate in Brewing or Packaging or equivalent.
HACCP qualifications.
Forklift license.
Key tasks:
Running our canning line & bottling line – Keeping to production schedules whilst maintaining quality and safety standards.
Overseeing our kegging line – Keeping to production schedules whilst maintaining quality and safety standards.
Effective CIP of equipment.
Ensuring the quality and integrity of the beer during packaging – following all CCP, food safety and hygiene standards.
Maintenance of the canning and kegging lines to avoid down time and inefficient running.
Preparation and oversight of labelling.
Communication with the warehouse team to ensure accuracy.
Assisting the brewing team on wider brewing tasks.
Any other duties to assist in the smooth running of the brewery, including assisting the brewers and operations staff, maintenance & DIY, event work.
This list is not exhaustive, additional responsibilities and duties may be required on occasion.

What we offer:
A fun and interesting working environment, with a great team
A good location near public transport, in between Brixton, Loughborough Junction and Herne Hill
The opportunity to grow with the company. This is permanent role with great potential
Opportunities to learn other aspects of the brewing and drinks business
Generous employee discounts on beer, the BB Taproom and merch
Our Cycle to Work Scheme (on completion of your probationary period)
A competitive salary and benefits package which includes participation in our workplace pension, discretionary bonus scheme (based on team and individual objectives) and comprehensive private health scheme, including our Employee Assistance Programme and Group Life Assurance.
How to apply:

Please send your CV and covering letter telling us why you think you're right for the role, and details of your current salary package and notice period to jobs@brixtonbrewery.com by 7 October 2022

We will contact and interview qualified candidates as we receive applications.

WE ARE A LONDON LIVING WAGE EMPLOYER