Packaging & Maintenance Manager at Camden Town Brewery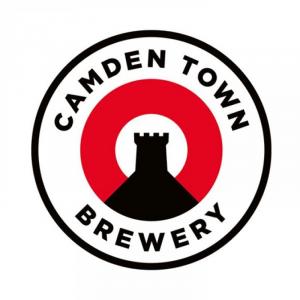 Job Description:
This role is responsible for being the leader of packaging operations at the Mews brewery in Camden Town, our home of new idea beers and innovation.
Packaging must be completed safely, to the highest quality and on time. We are passionate about creating an amzing beer experience and packaging is such an important part of this process. 
The role also encompasses maintenance for the brewery equipment and as such will work closely with all the Production team to ensure all equipment is available to complete production as required.
Role Responsibilities:
 Leading all packaging runs, effectively managing the team when packaging, you will be responsible for ensuring all inline checks are completed and in spec.
 Executing planned and reactive maintenance according to our Standard Operating Procedures (SOPs).
 Developing and revising any SOPs that relate to packaging or maintenance.
 Ensuring your safety and the safety of others during the course of your duties.
 Working with the Head Brewer to plan packaging operations.
Key Delieverables:
 Ensuring that beer is packaged on time and in spec. You will be measured on packaging specification.
 Executing the maintenance plan.
 Keeping the packaging area safe and clean at all times. You will be measued on this during monthly GMP audits.
 Ability to demonstrate strong leadership. When the team step inside the pack hall you are in charge.
About you:
 Must have previous hands-on experience managing a packaging line that includes large and small pack. 
 You are able to understand, troubleshoot, repair and plan maintenance activities.
 Ideally you have previous experience in a role that followed a maintenance plan for brewery equipment. 
 Experience in dealing with basic reactive maintenance.
 Experience in working closely with suppliers and 3rd party engineers. 
 A high level of housekeeping and cleanliness.
 Experience in a role that demonstrates a strong Health & Safety mindset
Desirable but not essential:
 Experience in a craft brewery.
 A problem solver and can think on on their own two feet. 
 Able to manage workload comfortably and can get on with the task at hand with minimal direction other than the end goal.
 Experience in Health & Safety, and ideally risk assesments too.
 A passion for producing the best possible beer.
What we Offer:
 Opportunities for training and career progression
 Competitive salary and bonus 
 Weekly beer allowance
 Private pension
 Choice of Private Healthcare or Wellbeing Allowance
 Full brewery induction
 Cycle to Work scheme
 Run club, football team, book club
 Access to Wagestream and Safestream

Camden Town Brewery is an Equal Opportunities Employer – proud to pay the London Living Wage; Disability Confident Committed and Stonewall Diversity Champions.