Packaging Assistant at Brixton Brewery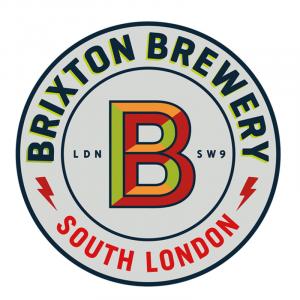 Job Description:
About Us

We are a community-based business, with strong ties to Brixton, and that's what motivates us to succeed – so we can give the best to our employees, our customers and our wider community. We're committed to finding the right people, supporting them and developing their skills. We're after people who are passionate about beer, our brand and what we represent – top quality brews, excellent customer service and an enthusiasm for what we do and how we do it. We have huge respect for everyone on our team, and are building a diverse and highly skilled team that takes pride in being part of our success.

Every day in the brewery is a day of fast-paced, ever-changing and challenging work alongside talented, professional, interesting and hilarious people. We're all working together to help thirsty people everywhere Get a Taste of Brixton, and having a great time while we do it. Join us!

The Role
We are looking for someone to join our Production team in the role of Packaging Assistant. You will be assisting the Production team in making sure our beer is packaged into can and keg to our standards to ensure our beer tastes and looks great. Relevant training will be provided. This is a minimum 6 month contract.

Key tasks:
Packaging beer into cans, kegs or bottles
Setting up packaging lines
Ensuring beer is packaged to specification
Performing pack integrity checks
Preparing fermentation vessels for CIP
Setup of filling machines for CIP
Moving pallets, packaging and product with pallet truck
Maintain a safe and hygienic working environment and ensure we are compliant with all SALSA requirements relating to the Packaging process at all times.
This list is not exhaustive, additional responsibilities and duties may be required on occasion.
Essential skills & qualifications:
This is an entry level role with every opportunity to grow and develop – the right attitude is key!
Previous experience in a production or factory environment
Excellent organisational skills and attention to detail
Fit and able to lift 50kg or more
Able to work effectively in a team
The ability to work independently and to deadlines
Ability to work on repetitive tasks
Experience of manual work
Legal right to work in the UK
Great to have:
Forklift license
Previous experience working in a brewery or warehouse
Interest in craft beer
What we offer:
A fun and exciting working environment as part of a fantastic team
A good location near public transport, in between Brixton, Loughborough Junction and Herne Hill
The opportunity to grow with the company.
Opportunities to learn other aspects of the brewing and drinks business including support with relevant training.
A competitive salary and benefits package(25 days holiday, company bonus, pension scheme, beer allowance, cycle to work).
How to apply:

Please email your CV and covering letter to Alberto at jobs@brixtonbrewery.com. Please note we'll be interviewing candidates as CV's come in so don't delay in case you miss out on joining the Brixton family.

WE ARE:
A LONDON LIVING WAGE EMPLOYER
AN EQUAL OPPORTUNITIES EMPLOYER
Other Information:
FULL-TIME, 6 MONTH CONTRACT
SALARY £11.05 per hour (London Living Wage)
Deadline: Fri 30th May 2022 but willing to fill role with right candidate before this date.
Start date: Immediate preferred but flexible depending on circumstances.