Multi-Skilled Engineer at Camden Town Brewery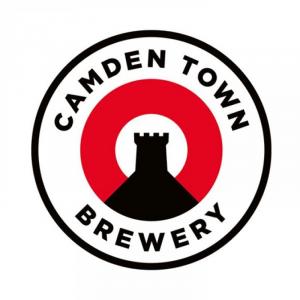 Job Description:
Every morning, we wake up thinking "we make beer for a living, how cool is that?".  We're ridiculously proud of what we do at Camden Town Brewery, and we have fun whilst we do it.  Sound good to you? Then read on!
We started brewing Hells lager in 2010. Ten years, and a shiny second site later, we brew, bottle and keg the equivalent of 1 million pints each week. That's a lot of beer.  Which is why we're looking for passionate and hardworking people to join our Beer Team.
This role is based Enfield, our state-of-the-art brewery (complete with robot!) which is based alongside the River Lea, just a 10-minute train journey from Hackney Downs/Tottenham Hale. We call Enfield the Home of Hells, and it's where we produce our core range of Hells & Pale and many more!
About the role
We need to keep the brewery in Enfield in tip-top condition to keep making the freshest beer, and if things go wrong, we need the right people there to fix the problem and help get us back up and running. We're looking for multi-skilled maintenance engineers that are passionate about their responsibilities and are interested in working in a fast-paced environment with an exciting company.
About you
Engineering competence, both experience and qualifications that would satisfy the requirements for professional registration as an engineering technician (Eng Tech) as defined by the UK Standard for Professional Engineering Competence (UK-SPEC). This will include:

qualification (ONC, C&G, BTEC/NVQ L3, degree or equivalent) in mechanical/electrical engineering.
4+ years' experience in a similar hands-on maintenance role. 

Both mechanical and electrical engineering competence and qualifications. If only mechanically trained, then you must be able to demonstrate competency in electrical engineering either by a conversion course (mechanical to electrical) or equivalent learning.
Role Responsibilities
Working and promoting a safe and compliant manner.
Completing PPM's and reactive tasks in a diligent way. 
Completing the required reporting of all PPM's and reactive tasks in our CMMS system.
Ensuring that all engineering interventions are completed in a way that will ensure food safety and compliance with our quality standards. 
Being a crucial part of the brewery team, working across departments and managing multiple priorities at once. 
Shift Pattern
Our production team work on the Panama Schedule, which allows our site at to run 24/7. This role requires you to work both day and night shifts, so please consider this before applying.
Panama shifts are 12 hours long with day shifts starting at 6.15am and ending at 6.15pm, and night shifts starting at 6.15pm and ending at 6.15am. The working and non-working days follow this pattern: 2 days on, 2 days off, 3 days on, 2 days off, 2 days on, 3 days off. After two weeks of days staff repeat the same pattern on nights.
What we Offer:
Opportunities for training and career progression
Competitive salary and bonus
Weekly beer allowance
Private pension
Choice of Private Healthcare or Wellbeing Allowance
Full brewery induction
Cycle to Work scheme
Run club, football team, book club
Access to Wagestream and Safestream
Camden Town Brewery is an Equal Opportunities Employer – proud to pay the London Living Wage and to be Disability Confident Committed