Marketing and Ecommerce Manager at Howling Hops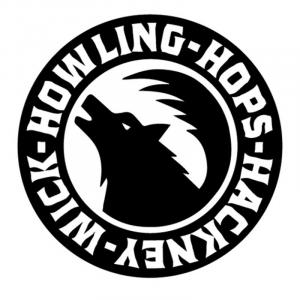 Job Description:
Howling Hops requires a Marketing and Ecommerce Manager to manage the planning and creation of content across all social channels, its website and email campaigns, as well as manage the brewery's online shop.

In the past six years, Howling Hops in Hackney Wick has grown and adapted from being the in-house brewing project of The Cock Tavern to becoming a nationally acclaimed, independent craft brewery, with the UK's first Tank Bar and a range of widely-respected core beers and special releases.

Social media, marketing and ecommerce are crucial to the success of the brewery, and the successful candidate will hold an important position in the day-to-day operations of Howling Hops.

The ideal candidate for this role will be creative, hard working and thrive in the ever-changing circumstances of the modern craft brewing industry. An attention to detail and a highly organised work ethic are also a must.

Experience and skills we think are essential to the role:
Social Media and community management, including the use of all major platforms as well as planning and scheduling tools.
Experienced in writing engaging copy and tasting notes for use on social media and other external communications like email campaigns.
Knowledge of Mailchimp or similar direct email marketing tools.
Experience with Shopify or other ecommerce/website platforms.
Content creation, using Adobe Creative Suite, Canva and/or other platforms.
Excellent time management and forward-planning skills.
Experience with DSLR/mirrorless cameras for photography and video.
Ability to work independently, whilst also co-ordinating joint work with Sales, Production and other parts of the company.
Previous experience in similar roles at other breweries or beer-related businesses.
Experience in organising and hosting beer tastings and other events.
Passionate about new trends in social media and craft beer.
Technical understanding of the brewing process, beer ingredients and flavours.
Salary: £26k – £32k , subject to negotiation upon successful application and experience.

To apply, send a CV and cover letter to info@howlinghops.co.uk with the subject heading 'Marketing and Ecommerce Manager'.