Lead Brewer at Hammerton Brewery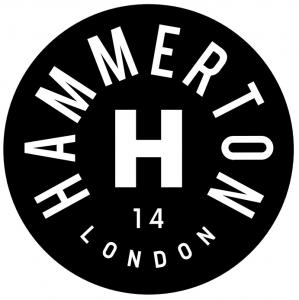 Hammerton Brewery is based in Islington, situated just off the Caledonian Road & Barnsbury overground
station. Founded in 2014, the brewery has developed a strong portfolio of small batch beers such as Crunch,
City of Cake, Panama Creature and N7 as well as many other experimental small batch beers.

Requirements / Job Role
Hammerton are looking for an enthusiastic lead brewer to get involved in every stage of production.
Reporting directly to the Head Brewer, your day to day responsibilities will include:
Wort Production, fermentation management and cellaring to specification
Basic Lab Work
Packaging into bottle/can/cask and keg
Warehousing tasks
Record Keeping
Ensuring brewhouse maintained and cleaned to highest standard
Overseeing other brewers on the floor
Our brewery is 15bbl and has received great accolades already and is well represented across London and
the UK. We are looking for an enthusiastic brewer, who enjoys solving problems and getting involved in all
aspects of the brewhouse.

Requirements:
2+ years commercial brewing experience
General Certificate in Brewing as a minimum
Well-organised, able to oversee brewery, brewing ingredients etc
Hands-on, our brewers are expected to be involved in all aspects from loading up the brewery equipment for brewing to cleaning and kegging/casking, canning/bottling etc. Heavy lifting of ingredients will be involved
Potentially the odd brewery tour
Self -motivated, organised, and energetic individual with good communication skills.
Great troubleshooting skills and attention to detail
Positive, proactive attitude
This is a great opportunity for the right person to be part of an exciting journey with Hammerton Brewery. If
you feel you are up to the challenge we would welcome your application. Salary is dependant on experience.
All applications will be dealt with in the strictest confidence. Please e-mail info@hammertonbrewery.co.uk with your CV if interested.