Head Brewer at Meantime Brewing Co.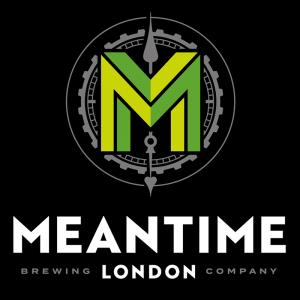 Job Description:
Company Description
Back in 1999 before Craft Beer was a 'thing' in the UK, Meantime's founder Alastair Hook started a 20 year labour of love from a flat in Greenwich. All our beers are quality, sessionable beers packed full of flavour that everyone can enjoy. You'd be hard pressed to find a more passionate group of beer lovers and brewers than our Greenwich crew. Great beer is at the heart of the team!

Quality and passion are at the heart of everything that we do. We have always had a drive to continuously improve our beers and ensure that the beers are the best in the world. We have won Gold Medals in the World Beer Cup numerous times and were the first UK brewery to do so.

Job Description
Meantime Brewery aim to be the number 1 craft beer in the UK and the head brewery will be a key part of this journey!

Whether you are an accomplished brewer with bags of experience or someone coming from a smaller craft outfit looking for the next challenge, we are interested in your knowledge and what you can bring to Meantime and our extensive NPD plans for 2022!

Whichever your experience, the Head Brewer will be critical in the efficient running of the brewery, from leading the team, the delivery of our core products, including developing new product ranges, including seasonals and limited batch beers will all sit within the remit of the head brewer.

Therefore a passion for our products and craft beer is a pre-requisite for this individual. Indeed, an individual who shares the values of our pioneering ethos at Meantime is essential to drive engagement and appeal to target customers.

As head brewer, you will be a brand ambassador of the Meantime brand in the world of craft beers. This is a fantastic opportunity for someone who has experience leading brewing teams in the past where they share both passion and technical brewing experience.

Your key responsibilities:

People
Engage & ensure that the team understand the strategy, their part in its achievement and the rigor of maintaining & improving the individual quality & character of all products
Coach, lead & manage the Brewing team to create a committed, bold and curious team
Ensure excellent team communication is maintained and empower the team in the creation and delivery of routine and NPD solutions, & to challenge the "status quo"
Cost Control
Effectively manage & control all beer and material stock items, to ensure the delivery of the variable production cost budget, Utility KPI's and productivity yields.
Scope and manage CAPEX projects for on time delivery and to budget.
Brand & Portfolio
To be an ambassador & the face of Meantime beer. To 'champion' the role of beer in Meantime, appearing in social media/PR coverage generated by the Marketing function.
Working with Marketing and the brewing team in the development of a product range and offering, including the seasonals and limited batch brews, that reflect the brand and will appeal to target customers.
Act as a thought leader in craft beers and support the innovation and NPD agenda by developing new liquids and introducing new brewing technology, to provide better consumer experiences.
Health and Safety

Lead by example, adhering to all Health and Safety policies and procedures to a drive safety culture in the work place.
What you get:
Competitive salary
Annual bonus
Beer allowance
Discounted onsite food offerings
Pension contribution
Private medical
Life assurance
25 days' holiday
You get to work for leading craft brewer!
We would love to hear from you if you have:
Strong technical Brewing experience - Ideally Master Brewer qualified with clear demonstratable experience of brewing & process improvement.
Passion for craft beer - Well versed and connected in the UK craft market, as well as knowledgeable on key trends from the US and other international markets.
Experienced in selecting and sourcing hops and malts from around the world
Energetic self-starter with an outgoing, engaging positive "can do" attitude.
Bold and curious in nature, and able to demonstrate credibility & persuasiveness in leading change in an industry that is 'traditional' and generally resistant to change.
Confident communicator with an outgoing personality.
Proven track record of developing new brews, evolving the classic beer styles with modern twists
Further Detail
Meantime Brewery, Greenwich
15 mins walk from North Greenwich tube
Parking on site