General Bar Manager at Signature Brew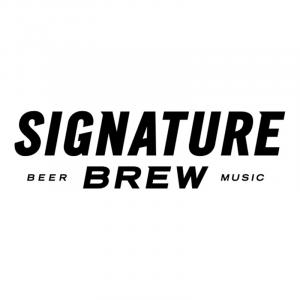 Job Description:
Introduction
Situated at our state-of-the-art brewery in Blackhorse Road, The Brewer's Bar is our on-site Taproom serving 12 lines of the freshest Signature Brew beers every weekend amongst the sights, sounds and hoppy smells of the brewery.
Our range includes our multi-award winning core beers, limited-edition band collaborations, seasonal specials and rare, experimental brews – all brewed right next to the bar itself.
And it wouldn't be a Signature Brew bar without also incorporating incredible weekly live music with gigs taking place in our large yard space or inside surrounded by the brewery. Plus, on weekends, we're joined by some of our favourite street food vendors.
Job Description
We're seeking a full-time manager to run and promote the Brewer's Bar at our Walthamstow HQ. The role will require a confident individual who lives and breathes craft beer and great music. They'll lead and develop The Brewer's Bar team and work closely with our events team as we continue to promote some of the most exciting live shows in London in a truly unique space.
Key Responsibilities
Overseeing the bar to ensure the area is adequately stocked, presentable and clean, ready for taproom opening hours

Cellar management to include responsibility of beer lines, beer styles, stock rotation, cleanliness of work area

Work in partnership with our Events Manager to ensure the smooth running of events at The Brewer's Bar

Ensuring all taproom facilities are functional

Set up and management of inside and yard area for taproom opening and events

Staff employment, rotas, development and training

Wage management

Maintain ePOS system and provide weekly activity and performance reports

Ensure gross profit targets are achieved

Book and manage street food vendors
Key Credentials
Passion and enthusiasm for craft beer and music

Experience in cellar management

Staff management experience

Ability to work well individually and as part of a team

Personal license
Signature Brew is a London Living Wage employer. Salary based on experience.