Field Service Engineer at Core Equipment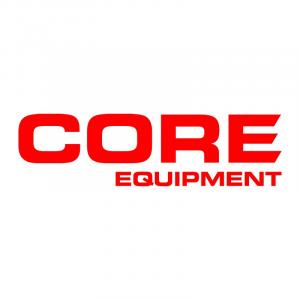 Job Description:
Field Service Engineer - Drinks Manufacturing Equipment

Based: Silverstone, Northamptonshire (NN12) - Ideally based within a 40 miles radius of HQ in Silverstone.

About Core

Core Equipment Ltd is one of the UK's leading companies in the sales and distribution of drinks and beverages equipment to the juice, cider, wine and beer markets. The company has enjoyed dramatic growth and as such is now seeking to recruit a Service Engineer to install, maintain and repair electro-mechanical food processing and beverage equipment.

The Role

We are seeking an experienced Service Engineer to join our expanding field service team. Based from our offices on the Silverstone Technology Park in Northamptonshire, the job will be to provide field installation and service support for our customers. In particular, the successful candidate will need to be able to:
Work as part of the service team to provide on-site installation and technical support service for customer equipment.
Respond to breakdown calls and complete planned maintenance.
Ensure all electrical fittings / wiring meets the required safety standards.
Conduct an inspection of electrical aspects and ensure compliance in accordance with procedures.
Complete final tests on all work undertaken, taking action to rectify any faults identified.
Deal professionally, competently, and courteously with customers, suppliers and colleagues in verbal and written communications.
Accurately record and report all activities using the relative documents provided by the customers and the company.
Responsibly manage the company vehicle, tools and stock provided.
Positively respond to performance data relating to our field operations in order to continually improve effectiveness and efficiency.
Prepare and write customer visit reports for internal and external use where needed, utilising the company software system.
Full understanding and compliance with industry and company Health & Safety policies.

Qualifications & Experience

Potential candidates should have a minimum of 3 years' experience and proficient in fault diagnoses across a range of food industry electromechanical equipment.
A good track record of maintaining electromechanical equipment in the food and/or beverage industry
HNC/HND or similar engineering qualification with electrical bias preferred
Clean driving licence, maximum of 3 points on licence
Key Skills
Proficient in Microsoft office package and able in computer literacy
Excellent inter-personal skills with previous experience in a field service roll dealing with demanding customers
Personal Attributes
We are looking for an all-round service engineer with the technical skills, experience, confidence, and determination to help drive the Core service function forward. Key personal attributes should be:
Ability to work on own initiative
Confident and personable
Positive and can-do attitude
Capable of making appointments, managing own diary, and dealing with customer demands
Good fault diagnosis skills
Must be willing to work unscheduled hours on occasion
Willingness and interest to get involved with new challenges
If you would like to apply for this position, please send your CV with covering letter to colin.sene@core-equip.com and/or service@core-equip.com to the attention of Colin Sene, service manager.