Events Co-ordinator at Wild Card Brewery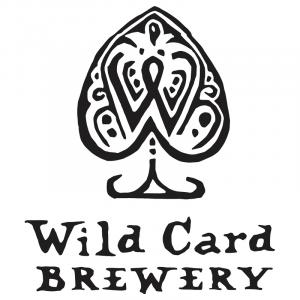 Wild Card Brewery is a leading London-based craft brewery which focuses on brewing exceptional beer and seeking to increase the inclusivity of the craft beer market.

Salary – £25,000-£28,000 Dependent on experience
Hours – Full Time. Thursday - Monday Working Week. (Some evening work required)
Location - Tavern on the Hill, Higham Hill, Walthamstow, E17 5RG
Nearest Station: Blackhorse Road

What We Offer Our Event Co-ordinator:
30 days holiday per year
Average 40 hours per week
20% discount
Pension Scheme
Summary
The primary role of the Events Co-ordinator is to drive business to consumer (b2c) sales through Wild Card Brewery's 3 E17 based Retail Venues, The Barrel Store, The Taproom & The Tavern on The Hill. The role is focused on revenue generation.

Responsibilities and Duties

Core responsibilities:
Events management, example Facebook invitations, twitter announcements, advertisements, updating websites with events info, fliers, booking bands, DJs, etc.
Idea generation for new events
Fully costed, profitably delivered events.
Working closely with the bars management teams to ensure the smooth running of organised events.
Maintaining a bookings calendar & diary for birthdays, exhibitions, weddings, etc.
Compliance with Wild Card Brewery's premises licence;
Achieving a high level of customer satisfaction;
Foster & Flyer generation
Collecting and regularly updating the team with events stats;
Generating regular high quality content in the form of videos, product photographs, lifestyle photographs, audio content for engaging consumers to attend future events;
Collecting and regularly updating the team with events stats;
Beer Release Events - Working closely with the marketing team to maximise Wild Card Brewery specials and collaborations releases with exciting events.

Additional responsibilities:
Working with the eCommerce, marketing teams & Logistics manager to ensure smooth operation of deliveries and resolution of customer complaints/queries.
Writing tenders for festival bar opportunities as they come up;
Organising festival bars or working with a contractor to do so;

Key skills
Craft beer background is preferable but not essential.
Events experience
Great communication
Organized
Creative
Self - Motivated
Thanks for your interest in working with Wild Card Brewery. If you'd like to be part of our team, then apply now!
Email CV + Covering Letter to: recruitment@wildcardbrewery.co.uk