E-Commerce Manager & Packaging Assistant & Bar Person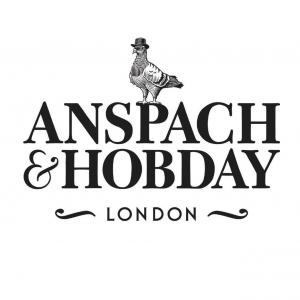 Job Description:
As our web shop grows, we are looking to hire a part-time E-Commerce Manager and Packaging Assistant at our production hub in Croydon. This varied role is for three days a week minimum, (minimum of 18 hours a week) with the potential for more hours within busy periods. Starting at London Living Wage (£10.85/hr), the ideal all-rounder candidate will also take on additional hours at The Croydon Tap on Saturdays.
 The Role
The primary role will be spilt over webshop and packaging duties. 
Webshop
We are looking for an organised, enthusiastic and hard-working person to join Anspach & Hobday to oversee the management and fulfilment of our web shop. This will involve customer service, fulfilling orders, stock management, organising couriers, and other duties.
The role will develop with more strategic responsibilities. For example, sales analytics and review, new listings, helping develop the marketing of the web shop and offering insight to help the team develop new product offerings.
Duties will include:
Downloading picking lists
Fulfilling orders
Liaising with our courier - APC
Booking parcels with our couriers system
Helping APC load parcels on busy days
Dealing with international shipments via UPS
Stock takes
Movement of stock from pallets to web shop area
Maintaining the web shop space amidst a busy production brewery
Customer enquiries 
Using APC's portal to help locate misplaced parcels
Ensuring that order status has been updated on Squarespace
Managing the inventory on Squarespace
Uploading new products to Squarespace
Packaging 
The week-day role will also be split between general packaging activities, specifically canning. The role will involve assisting the operation of the canning line which will include making up boxes, weighing cans, filing cases and building up pallets. Typical canning sessions run for 2 - 4 hours and will fit in around webshop responsibilities on weekdays. 
Bar work
We are looking for an exceptional all-rounder candidate. Fundamental to managing the E-commerce is being able to provide great customer service, these skills echo those of great bar staff. We have recently reopened our Croydon Taproom at the brewery and it has been busy enough that we will need more staff! Desire to take on the extra work on a Saturday  and immerse yourself in the operation of our front of house will be considered a significant advantage for applicants.
The Candidate
Required Skills & Attributes:
Enjoy customer service roles
Have general Microsoft and Google Suite experience with basic skills in spreadsheets
Be Highly organised and conscientious
Be able to manage the workspace in a busy production environment
Be adept at working autonomously (eCommerce) or within a team (Packaging & Bar).
Be able to communicate effectively and meet strict deadlines
Be interested in retail business development
Desired Skills & Attributes:
Have experience of packaging
Have experience with Squarespace or other eCommerce platforms
Have bar experience
About us
Founded in 2013 by Paul Anspach & Jack Hobday, Anspach & Hobday recently set up a new production brewery in Croydon following a successful round of crowdfunding in early 2019. We have managed through the early phases of Covid-19 and continue to be flexible and adaptable as the situation changes. The brewery epitomises London craft beer, brewing traditional styles made for the modern drinker.