Digital Marketing Executive at Five Points Brewing Co.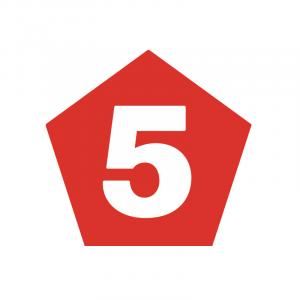 We're looking for a Digital Marketing Executive to help deliver our marketing plans for The Five Points Brewing Company. This is an exciting opportunity to help develop the Five Points brand, while putting our Hackney hospitality venues firmly on the map.

Creativity is at the core of this role, with a focus on social media management, content creation and digital communications. A key focus will be the spring relaunch of our brewery hospitality venue.

Experience and skills needed – essential:
Photography and video production
Social media management experience (using Hootsuite, Sprout or similar)
A strong creative eye and excellent copywriting skills
Email marketing experience (using Mailchimp, Klaviyo or similar)
Previous brand or agency experience
A demonstrable passion for beer, food and hospitality

Experience and skills needed – desirable:
Experience running paid Facebook + Instagram campaigns
Experience of operating within a hospitality and events environment

Key responsibilities:
Manage our social media accounts and skyrocket engagement!
Proactively create, share and schedule engaging content
Grow our community of engaged followers
Run targeted paid social campaigns
Report on analytics and campaign performance
Identify and liaise with potential influencers and partners
Improve and maintain website content
Assist Marketing Manager in newsletter copywriting and scheduling

Beyond digital, you will support the Marketing Manager with charity partnerships, sponsorship and investor relations, as well as building new and nurturing existing relationships with local businesses, charities and groups in our East London community.

You will also assist with delivering events, with a focus on creating stand-out content at events.

About Five Points:

The Five Points Brewing Company is an independent craft brewery based in Hackney, East London, committed to quality and the community. Founded in 2013, we have won many awards for our fantastic beer. We are one of the UK's only employee-owned breweries, we were the UK's first Living Wage accredited brewer and we run an apprentice training scheme to provide pathways into brewing for people from diverse backgrounds.

Perks of the job:
Employee shareholder scheme
Beer sommelier training
Cycle to work scheme
Discounts, monthly socials and free beer!
28 days holiday (including bank holidays) – plus extra annual leave for your birthday, charity days and an extra day of leave for every full calendar year worked
To apply, please send your CV and examples of your content creation to jobs@fivepointsbrewing.co.uk – including a summary of why you think you'd be a great fit for the role.

Closing date 31/03/23. Interviews with suitable qualified candidates may be held in advance of this date.