Customer Service Specialist at Yakima Chief Hops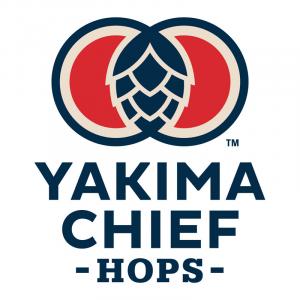 Job Description:
Yakima Chief Hops (YCH) prides itself on being 100% hop-grower-owned and the largest supplier of American hops in the world. Our mission is to connect our family farms with the world's finest brewers, providing the highest quality hop products and uncompromising customer service for the ultimate benefit of our customers, employees and growers.

Due to continuous growth and increasing demand for our products we are looking for a Customer Service Specialist (CSS) to further expand our UK-based sales team. The purpose of this position is to provide sales support and customer service to our brewery customers. Amongst others, the CSS must provide accurate and timely customer order fulfilment, assist Regional Sales Managers in customer contract inventory management, working as a team with Operations, Shipping & Finance. This is a full-time, home-based position in the United Kingdom. Work- equipment is provided and competitive salary is offered.

This is a rare and unique opportunity to join a close-knit European team at a growing international company whose high-quality products and trusted relationships genuinely contribute to our customers' success.

Job Qualifications:
Minimum of 2-years related experience with demonstrated aptitude to learn on-the-job.
Possesses excellent customer service skills. Conscientious and takes responsibility for their work.
Has strong attention to detail and is able to multi-task.
Effective communicator in written and verbal form with customers, co-workers and management
Must be able to work independently from home, yet as part of an international team.
Should be able to independently initiate and prioritize workload as well as solve problems
Native-level speaker of English. Fluency in other foreign languages a significant advantage.
Must be proficient in Microsoft Office (Excel, Word and Outlook).
Interest in working with and helping small and medium-size businesses
Ability to travel internationally for training and to assist with trade events
Possesses a strong work ethic to positively contribute to the company's mission, vision and values
Should have a positive attitude and supports co-workers in their contributions.
Interest in beer and working as part of the craft beer industry would be a major advantage
Experience using CRM & ERP systems for data entry and order management a major advantage
University education an advantage but not required.

Job Duties:
Provide sales support and customer service to the firm's UK & IE brewery customers.
Efficiently process and administer customer orders.
Coordinate customer orders with local and/or international transport companies and customs
Liaise with customers about the status of shipments and/or issues with accounts, product, etc.
Assist and guide customers in the maintenance of their contract inventories.
Inform customers on new products, promotions, and services available within the company.
Collaborate with Regional Sales Managers to resolve customer issues.
Work in conjunction with Finance Department to update account status and information as well as communicate with customers regarding Finance concerns.
Continuously update customer information within assigned sales region.
Assist the European sales team at trade events
Examine documents, materials, and products and monitor work processes to assess completeness, accuracy and conformance to standards and specifications.
Continuously look for ways to improve process efficiency and notify Manager of observations and recommendations.
Must adhere to all company policies and follow written (Standard Operating Procedures -SOP's, company memos & emails) and verbal Instructions.
Maintain sanitary and safe work environment and follow safety requirements.
May actively participate on company's Safety Committee.
Ensure that company safety policies as well as federal, state and local safety and environmental regulations are observed.
Must have a complete understanding of company's policies, SOPs, QPs, EPs, HACCP and cGMP that pertain to their department to ensure quality, safety, efficiency and sustainability.
Must adhere to all company policies.
Examine documents, materials, and products and monitor work processes to assess completeness, accuracy and conformance to standards and specifications.
Follow all SOPs in a given area.
Perform all other duties as assigned by Manager and/or designee.