Brewer at Meantime Brewery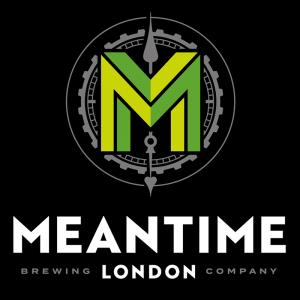 Asahi UK are delighted to announce that we are looking for a Brewer to join the team in our Meantime Brewery in Greenwich.

The Brewer will be responsible for all aspects of Wort production, Cellaring and Filtration and will directly report to a dedicated Senior Brewer. 

Key Accountabilities

Health and Safety
Lead by example, adhering to all Health and Safety policies and procedures to drive a safety culture in the workplace.
Challenge unsafe practices, identify and report hazards and near misses. Encourage the team to do the same.
Work with relevant departments to close off reported hazards in a timely manner.
Accountable for the completion of any plant safety checks to required frequencies.
Ensure all production areas are well maintained and cleaned to the highest hygienic standards. Maintain a high level of Health and Safety at all times.


Quality
Responsible and accountable for quality checks and documentation within production (in-line with all Meantime specifications).
Following SOP (standard operating procedures) to the satisfaction of the Senior Brewer, Head Brewer & QA Manager. 
Ensure all line checks (including CCP's) are completed and are within specification to defined frequencies.
Cross check that all production paperwork is being completed throughout production, from start-up to shut down.
Working collaboratively with the team and supporting all SOP and control documents are reviewed (minimum annually) and updated where required.
Proactively assist in internal and external audits, complete and close out any assigned actions.
Isolate and communicate any quality issues.


Production
Independently responsible for all Brewhouse operations including safety, quality and performance, in the delivery of wort production i.e.-
Milling, mashing, lautering, boiling, whirlpooling, wort cooling, spent grain removal, water system management & CIP's of all brewhouse equipment.
Yeast Pitching of all brews.
Independently complete cellaring operations incorporating safety, quality and performance; 
Monitoring of fermentation temperatures, gravities & cell counts.
Logged & documented CIP of vessels – FV's, MV's, BBT's & Yeast tanks.
Beer filtering and transfer
Dry Hopping
Yeast Management i.e. – harvesting, pitching, cell counts, record keeping.
Loading of Bulk beer (Beer Fresh or road tankers)
Documented cleaning and sanitation of hoses & fittings.
Ensure all production logs (brew sheet, filtration, etc.) are filled out as defined to our external accreditation standards.
Take personal and collective responsibility & ensure all production areas are well maintained and cleaned to the highest hygienic standards.
Ensure compliance within Production, to all relevant food acts and customer requirements for all products within process.
Support, develop and engage with NPD, be it process or Beer development.
Represent the company at beer tastings, on brewery tours and in trade from time to time.
Other duties as directed by the Senior Brewer or Head Brewer.


Experience Required
Prior brewing experience required. Ideally in a brewery >20.000hl/annum.
Minimum IBD General Certificate (or equivalent) required or willingness to work on personal development. 

Key Attributes
Ability to work independently but also collaboratively with managers and teams.
Ability to successfully manage and prioritise own workload.
Written and verbal communication skills (in English language) required.
Good knowledge of Microsoft Office software particularly Word and Excel.
Must have B1 counterbalance Forklift Truck certificate of basic training or be willing to gain license upon starting.
Proactive, flexible, able to prioritise activities to achieve the desired outputs
Preferable to have a knowledge of or awareness of HACCP
Due to the nature of process work, you will be required to work unsocial hours (early/late/night shifts) and weekends as needed.