Brewer at Brockley Brewery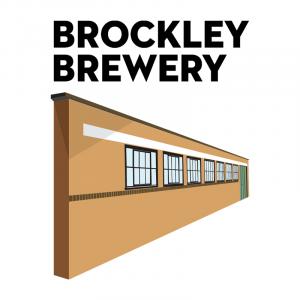 Job Description:
Job Type: Full-time
Job Salary: Competitive & negotiable – depending on experience
Job Location: Lewisham, South East London
Closing date: 25th June 2021

We have been brewing in South East London since 2012 and have recently established our second brewery site in Hither Green. We have a small and energetic team that produces great beer, runs two Taprooms, teaches homebrew skills at our Brewschool and delivers to pubs and to our customers' doorsteps!

We are looking for a Brewer to join our Production Team and deliver fantastic beer. This will involve maintaining production of our core range of beers as well as the chance to develop of new, small batch beers under our "Blueprint" range.

We are looking for a leader and a team player who will bring energy, creativity and focus to our Production Team.

Responsibilities and Tasks
Assisting with organisation and planning of production activities
Ensuring that Health and Safety and all statutory requirements are met in the production process.
Keeping clear and accurate records of all production activities in accordance with Standard Operating Procedures.
Beer production on our 30 hectolitre and 8 hectolitre manual kits
Contribution to Recipe development for new lines and seasonal beers
Assisting with packaging of beer (cask, keg, bottle and can)
Cellar Management
Stock management
Assisting with maintenance and repairs of brewery equipment and kit.
Assisting with Quality Control to ensure we make the best beers we possibly can.
Representing the brewery at events and festivals.
Working together with other breweries and business owners to create bespoke beers and take an active role in collaborations.
Key Requirements:
You will be passionate about beer
2+ years experience of production brewing in a commercial brewery is essential.
A brewing qualification such as IBD Diploma, or BSc Brewing Science is desirable.
A full UK driver's license.
Working knowledge of statutory requirements of working in brewery production (such as Food Hygiene, HACCP and SALSA, etc).
Hardworking, dedicated, and enthusiastic with a positive attitude.
Practical & creative approach to problem solving.
Self-motivated and able to work unsupervised.
Ability to work to deadlines in a fast-paced environment.
Attention to detail and able to accurately follow SOPs.
This is a full-time, permanent position. We are a London Living Wage Employer, and the salary is competitive and will be commensurate with experience / qualifications. Work hours are 40 hrs per week. Work hours are flexible and including occasional evenings and weekends.

To apply:

Please submit an up to date CV and a supporting statement.

The supporting statement should be no more than 2 sides of A4 and should explain why you are interested in this role and how you meet the requirements of the job.

Contact details: trade@brockleybrewery.co.uk

Should you wish to talk to a member of the team and discuss this opportunity, prior to applying, please send email with your contact details and we will get in touch.