Head of Packaging at Camden Town Brewery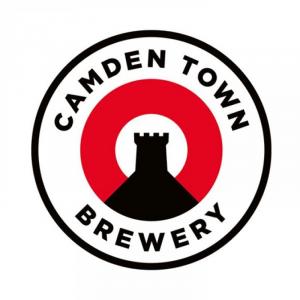 Job Description:
Every morning, we wake up thinking "we make beer for a living, how cool is that?".  We're ridiculously proud of what we do at Camden Town Brewery, and we have fun whilst we do it.  Sound good to you? Then read on!
We started brewing Hells lager in 2010. Ten years, and a shiny second site later, we brew, bottle and keg the equivalent of 1 million pints each week. That's a lot of beer.  Which is why we're looking for passionate and hardworking people to join our Beer Team.
This role is based Enfield, our state-of-the-art brewery (complete with robot!) which is alongside the River Lea, just a 10-minute train journey from Hackney Downs/Tottenham Hale. We call Enfield the Home of Hells, and it's where we produce our core range of Hells & Pale and many more!
Role Overview
The role of Head of Packaging at Camden Town Brewery is a fantastic opportunity for someone with strong leadership credentials and a passion for continuous improvement. Loving beer is a bonus, but not essential!
You'll be playing  a vital role at our Enfield brewery - leading a fast-paced team responsible for packaging our award-winning beers.  
About you
You are passionate about the production of our high-quality beer for our customers and consumers
You have previous experience in a similar role and have excellent knowledge of packaging operations.
You enjoy working as part of a dynamic leadership team, sharing learnings with others and building relationships with your teammates and other departments
You have led continuous improvement journeys with proven results
You have a strong communication style, as you will be liaising daily with various stakeholders across departments at all levels of the organisation
You are enthusiastic about problem solving and making things better
You thrive working among a diverse group of people
Role Responsibilities:
Leading our packaging team – ensuring they are engaged and developed to deliver great beers in excellent packaging.
Driving a culture of continuous improvement and problem solving to achieve great results within packaging as well as across the supply chain.
Ensuring safety and food safety standards are adhered to and consistently improved to create better processes in the workplace.
Managing quality, and quality systems within packaging to maintain a consistently excellent standard of processes and products.  
Meeting the targets at our Enfield site. You will be responsible for driving optimisation across a number of KPIs, challenging the status quo and managing costs of goods and production.
Key Deliverables:
Contribute to delivering the brewery strategy as part of the site leadership team.
Developing, motivating and managing the packaging team, performing regular reviews and empowering the team to perform at their best.
Managing safety in the team by improving our safety culture and being proactive in the pursuit of zero accidents
Delivering on our quality and productivity commitments as defined by the brewery.
Package beer on time, to plan and in line with agreed costs of goods and production.  
What we offer:
Opportunities for training and career progression
Competitive salary and bonus
Weekly beer allowance
Private pension
Choice of Private Healthcare or Wellbeing Allowance
Full brewery induction
Cycle to Work scheme
Run club, football team, book club
Access to Wagestream and Safestream
This role is open to all. Camden Town Brewery is an Equal Opportunities Employer, we are proud to pay the London Living Wage and to be Disability Confident Committed.